A church rising to the coronavirus challenge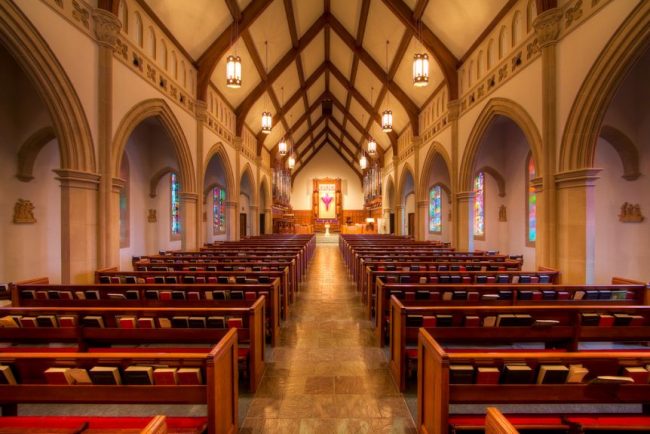 "WE need each other now more than ever," Archbishop Christopher declared as the church responds in new and creative ways to the challenges of the coronavirus.
"It is with a heavy heart that I have had to close our churches. But we must have spiritual closeness and look out for one another."
Outdoor masses were well attended across the Archdiocese last weekend. But following the government's clampdown on gatherings, the Archdiocese closed churches on Wednesday.
Funerals will be limited to 10 people and weddings to five.
The news has shocked and dismayed Catholics in the lead up to Easter but clergy and parishioners are responding by setting up phone trees, organizing bulk mail-outs and taking Holy Communion to people's homes.
"It's a challenge we can rise to," said Fr Richard Thompson from South Woden.
"For many of us it means having to learn how to change the time on the microwave rather than asking our five year old niece or nephew. We've got to get with the program and we can."
Fr Thompson is setting up a phone tree where parishioners will be given the phone numbers of five people and asked to contact them regularly.
That idea appeals to Goulburn Mission parish secretary Sharon Cashman who said it was a great way to keep in touch with older parishioners.
"Having daily Mass online has been a saving grace for us," Sharon said.
"I've had older parishioners come in with their iPads asking for help to connect to online Mass and a lot are helping each other.
"Many people cannot believe there won't be any more public Mass."
At Cooma, Fr Mick MacAndrew had just returned from buying 300 envelopes for a Holy Week mail-out.
"The older people are worried so I need to let them know I am thinking of them and to help them worship the Lord and recall his Passion and Resurrection," Fr Mick said.
The Archdiocese's 56 schools plan to stay open until the holidays begin on April 9 but are preparing "remote learning" from Term Two which starts on April 28.
Archbishop Christopher echoed Pope Francis' words about the need for Catholics to feel "the caress of God".
"Let us keep our eyes on the Lord and see this as a time to allow the caress of the Lord, which is a beautiful expression used by Pope Francis," the Archbishop said.
He met with local faith leaders on Tuesday and released a 'message of encouragement' urging people to support one another with prayers, phone calls and practical help.
Referring to Pope Francis' image of the church as a field hospital after battle, the Archbishop said the coronavirus had become a new battleground for everyone.
"The church is very much a field hospital so let us rise up in faith and meet this new challenge," he implored.
"People cannot come to church, so let the church go to our people online and in other ways."
A recent note to parents from St Bede's Primary at Braidwood reflects the challenges.
"This is new territory for all of us. Braidwood stands strong together, but with a little more room in between!"