A Scottish clan comes on board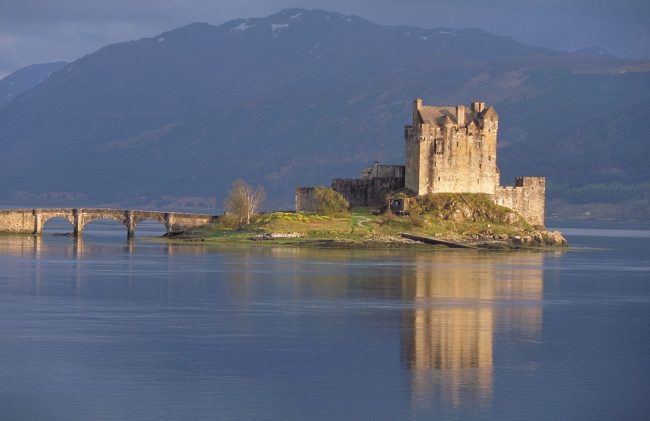 SMALL slice of Scotland has joined the Archdiocese of Canberra and Goulburn, thanks to the friendship of two priests and whiz-bang technology.
The "Scottish fan club", as Scottish priest Fr William McFadden puts it, built up during Holy Week with a group of his parishioners tuning in for the Easter services livestreamed from the crypt at St Christopher's Cathedral.
Fr William and Archbishop Christopher are friends, with the pair first meeting as students in Rome in the mid-1980s.
Parishioner Wendy Hampson, who lives in a village of 50 people on the south-west coast of Scotland named Kirkbean, said Fr William recommended Archbishop Christopher's Masses.
"Well that was it, I never left you," Wendy wrote in an email this week.
"In all my years as a Christian, with the Church of England and since converting to Catholicism eight years ago, I have never enjoyed and had such spiritual feelings during Holy Week as I have this year.
"I found Archbishop Christopher truly inspiring and spiritual. The way we clasped our hands when we could not partake in the washing of the feet, I have never felt quite so at one with Jesus. Thank you for including your Scottish viewers at Mass."
Fr William lives in Kirkcudbright which is 135kms from Edinburgh. About 350 parishioners attend weekend Masses at his three parishes which cover a large area of rural South-West Scotland.
"Christopher came to Rome for further studies after he was ordained and I was already there, having arrived in 1979 and being ordained in 1985," Fr William said.
"We shared some classes and since I had learned Italian I helped him settle in. We just hit it off and have remained friends ever since. I like to think we have the same character traits and the same vision and energy for the pastoral mission of the church."
Archbishop Christopher has twice visited Fr William in Scotland and Fr William travelled to Melbourne not long after Archbishop Christopher was made an auxiliary bishop.
"I tuned in to your Holy Week Masses as I knew Christopher would have some insightful things to say and connect with my parishioners," Fr William said.
"Someone told me she watched in her pyjamas in bed! Quite a number tuned in with the result you now have a Scottish fan club!"