Adelaide Archbishop sentenced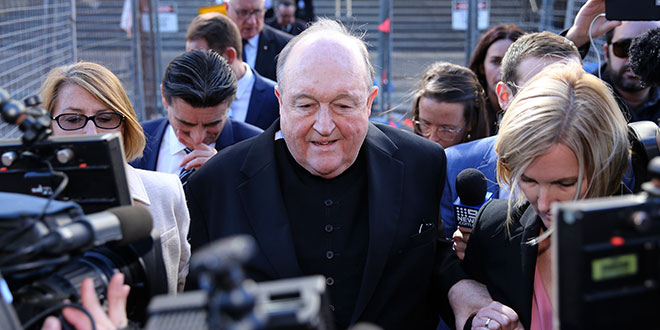 POPE Francis has appointed Bishop Gregory O'Kelly SJ of Port Pirie as Apostolic Admin­istrator of the Archdiocese of Adelaide following the sentencing of Archbishop Wilson.
"Archbishop Wilson was sentenced today to a non-parole period of imprisonment of six months with an additional period of six months to be served on parole," Bishop O'Kelly said.
The proceedings have been adjourned until August 14 during which time he will be assessed for suitability for home detention.
The Australian Catholic Bishops Conference appreciates both the Holy Father's pastoral concern for the Archdiocese and Bishop O'Kelly's generosity in accepting the appointment.
Bishop O'Kelly was born in Adelaide and served there as a priest and Auxiliary Bishop before his appointment to Port Pirie.