African bishops offer prayers, call for aid after Cyclone Idai wreaks havoc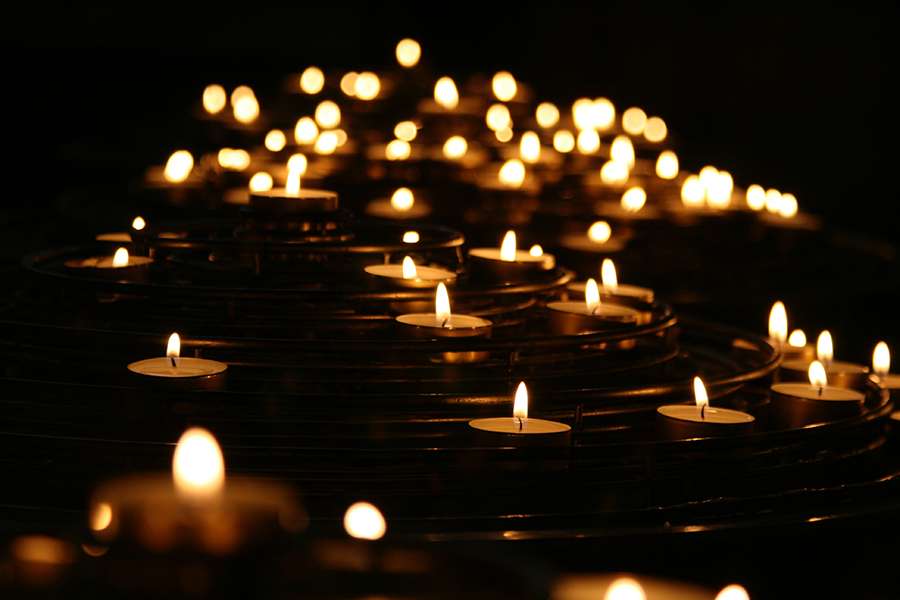 SOLWEZI, ZAMBIA: Bishops in Malawi, Mozambique, and elsewhere in Africa are calling for prayers and humanitarian aid following deadly floods and tropical cyclones that have left dozens dead and have displaced hundreds of thousands of people.
Bishop Charles Kasonde of Solwezi, chairman of AMECEA (Association of Member Episcopal Conferences in Eastern Africa), in a March 15 statement expressed "profound sadness" over the "tragic effects" of the flooding in the area and called on AMECEA partners "to respond to the cry for humanitarian assistance in whichever way possible."
On behalf of the bishops, Kasonde also expressed "solidarity to all affected families, quick recovery to the injured, (condolences) to the bereaved families and repose for the souls of the departed." Starting in early March, several countries in southeastern Africa were struck with heavy rains which lead to flooding that displaced thousands and killed dozens of people. But the situation worsened when tropical cyclone Idai struck around March 11, exacerbating the flooding. Death toll estimates now range from 150 to 200, with hundreds more missing or injured and at least hundreds of thousands displaced.
The worst-hit area was the city of Beira, Mozambique, the country's fourth-largest with a population of approximately 500,000. The New York Times reported that local aid agencies had said that 90 percent of the city was destroyed by the storm.
Tropical cyclones are hurricanes by another name, and bring in massive wind gusts, heavy rains and storm surges when they hit land. According to the U.S.'s National Ocean Service, tropical cyclones are the generic name for hurricanes and typhoons, and all three terms describe the same weather phenomenon. The only difference between the terms is the regions in which they are used.
Tropical Cyclone Idai was rated as a Category 3 cyclone on the Saffir-Simpson Hurricane Wind Scale. Aid agencies have expressed concern about the "inland oceans" created by the flooding that have cut off roads to some areas, making humanitarian efforts more difficult.
Kasonde said the need for humanitarian aid is urgent, as everyone affected is in need of food, clean water, and shelter, with some temporary shelters are already at capacity, he said.
"I pray for encouragement to all those involved in rescue operations and humanitarian assistance that they may not tire of supporting their brothers and sisters who need them most during this difficult time," he said. "I also pray that our partners and people of good will who have always journeyed with us in both good and bad times may rise up to the call."
Several Catholic aid agencies have already initiated responses to the disaster, sending workers and setting up shelters in churches and schools. The Catholic Development Commission in Malawi, a part of Caritas International, has been on the ground since the beginning of the flooding to assess the disaster and mobilize support, AMECEA reported.
Independent Catholic News reported that CAFOD, the Catholic Agency For Overseas Development based in the UK, has already pledged £30,000 ($39,800) in aid. CAFOD representative Gabriel Bertani said in a statement that CAFOD is working with local Caritas agents to prioritize getting food and hygiene kits to the hardest-hit areas.
Reporting from Zambia, Catholic Relief Services said on Friday that its aid workers were on the ground to assess needs and to provide emergency shelter and relief items. They reported that 407,434 acres of farmland have flooded, "affecting more than 100,000 farmers that depend on their land as their main source of income and food."
Erica Dahl-Bredine, CRS' country representative for Lesotho and Mozambique, said that "These numbers will likely increase dramatically, and we will continue to assess the situation and as the scope of need becomes clearer."
CRS said that it will also be working to stop the spread of waterborne diseases such as cholera, which can cause severe dehydration and death.
"We are concerned about the possibility of disease outbreaks as sanitation conditions deteriorate," Dahl-Bredine said. "We will be actively preparing for this scenario and assessing immediate needs to provide the assistance most needed."
Death tolls are expected to rise before the flood waters recede.
Jackson Muranganwa, a Catholic leader at the St. Charles Lwanga parish in Zimbabwe, told the New York Times: "There are high fears of loss of life…Let's pray."
Source: Catholic News Agency