Aggressive nationalism fueling threats to religious minorities: report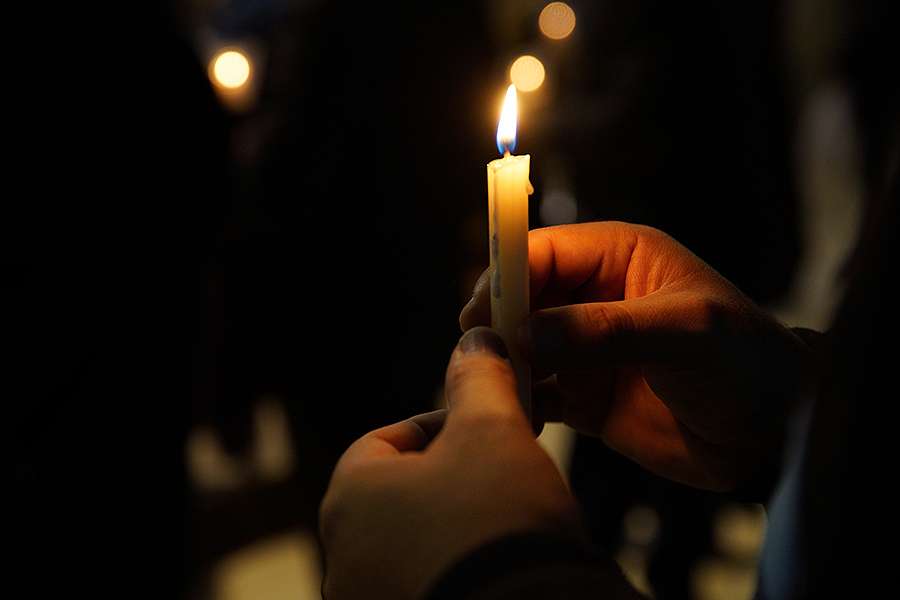 Washington DC, USA: "Aggressive nationalism" is a principal driver of violence and intimidation targeting religious minorities in certain parts of the world, according to the international papal charity Aid to the Church in Need (ACN).
The charity last week accused a "religiously illiterate West" of ignoring the plight of religious minorities primarily in Africa, the Middle East, and Asia, saying that "most Western governments" have failed to provide adequate aid to those persecuted and to migrants.
ACN's Nov. 22 report, Religious Freedom in the World 2018, is based on a 25-month review of all 196 of the world's nations. The report highlights 38 nations with significant religious freedom violations, and in more than half of those countries, conditions for religious minorities have deteriorated since 2016.
"Pope Francis, as well as his immediate predecessors, have all stressed that religious freedom is a fundamental human right rooted in the dignity of man," Thomas Heine-Geldern, executive president of ACN, said in a statement.
"It is the purpose of this report to draw worldwide attention to this intrinsic link between religious freedom and human dignity."
Religious freedom obstructed for majority
The report states that more than 60 percent of the world's population lives in a country where "the right to religious freedom is obstructed or denied outright." This includes nearly 330 million Christians who live in countries where they face religious persecution of some kind.
Religious freedom violations perpetrated by state actors and authoritarian regimes, the report notes, resulted in more countries showing a decline in religious liberty this year compared to 2016. ACN calls this phenomenon "ultra-nationalism."
"Violent and systematic intimidation of religious minority groups has led to them being branded as disloyal aliens and threatening to the state," the report reads.
One such country is China, where the increasingly authoritarian Communist government has recently been cracking down on religious minorities, despite a provisional September deal with the Vatican on the appointment of Catholic bishops.
In other countries, such as Russia and Kyrgyzstan, worsening intolerance toward religious minorities meant the countries were placed in ACN's "Discrimination" category for the first time.
For other countries, including North Korea, Saudi Arabia, Yemen and Eritrea, "the situation [for religious minorities] was already so bad, it could scarcely get any worse," the report reads.
Extremism
Islamic extremism, fueled by conflict between Sunni and Shia Islam, accounted for the persecution faced by minorities in 22 of the 38 countries highlighted.
Though Islamist violence has lessened in countries like Tanzania and Kenya, the authors of the report assert that media reports have focused mainly on the Islamist threat from ISIS and its affiliates, while ignoring the spread of Islamist groups elsewhere in Africa, the Middle East, and Asia. At the same time, the report argues that Islamophobia in the West has increased, partly because of terrorist attacks and the ongoing migrant crisis.
"There are some like the Rohingya Muslims, whose plight has received due attention in the West, but so many others—such as Christians in Nigeria, Ahmadis in Pakistan and Baha'is in Iran—feel abandoned by the West where religious freedom has slipped down the human rights priority rankings," the report reads.
Sexual abuse of women by extremist groups in Africa, the Middle East and parts of India was an issue of particular importance highlighted by the report.
ACN, founded in 1947, has been a papal charity since 2011 and serves Christians in 150 countries worldwide.
Source: Catholic News Agency