An Australian Family Coping with COVID in the USA
Mary and David Martin used to say they had the best of both worlds, but now one of those worlds is hurting.
Dual citizens of the United States and Australia, they moved to Australia in 1994 as newlyweds, and their two sons Isaac and Evan were born in Australia and grew up in Canberra.
When David was offered a job in 2015 with a professional basketball team in the US, they decided to move and test the waters.
David has a new job and now they live in California where they are under a strict COVID-19 lockdown.
"In the State of California where more than 10 people are currently dying every hour from COVID-19 it is mandatory to wear a mask when you leave the house," Mary said.
"We had an opportunity early on to be strict and do things like Australia, but the US government took a different approach."
The Martins miss their Canberra spiritual family and the friends they made at Holy Spirit Parish in Gungahlin.
"Although we have our biological family in the US, Holy Spirit Parish became our spiritual family," Mary said.
In California, Mass was celebrated for a maximum of 80 people in using a church carpark and parishioners had to bring their own chair, wear a mask and get temperature checked.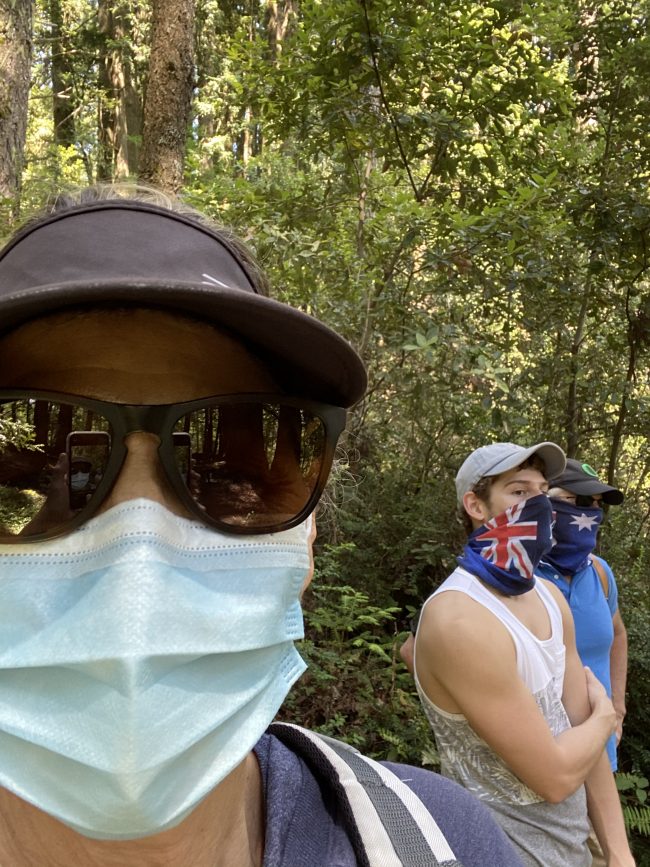 As COVID cases increased, Mass was eventually moved online.
"There is something to be said about community and faith, and you lean on each other in those times, and when you can't meet and see each other it is isolating," Mary said.
Last year was the first time the Martin family had missed Christmas Mass.
"Christmas is meant to be a joyful time with singing and celebrating the birth of Jesus, but there was a sense of emptiness this year because you don't get the feeling of celebration with your spiritual family and community," Mary said.
Isaac and Evan are both University students and were able to travel back to California to spend the Christmas holiday with their parents.
Isaac lives in a share house on his university campus in West Chester Pennsylvania and had housemates test positive for coronavirus.
After testing negative multiple times, Isaac decided to get an antibody test to see if he had been infected with the virus.
"I got the results back that I had the antibodies in my system even though I was asymptomatic and didn't feel sick at all," Isaac said. "I guess I was one of the lucky ones."
At the University of Arizona Evan is required to participate in strict COVID testing where he participates in a rapid test weekly.
Like his brother, Evan also had housemates who tested positive but so far all of Evan's results have been negative.

The Martins' faith keeps them going in trying times, and they hope one day soon they will be able to come home to Australia and COVID lockdowns will become a distant memory.
"There is a yearning to get back to Australia to be with our spiritual family and to feel free again," Mary said.