Australian Catholic Church called to listen to 'emerging giant'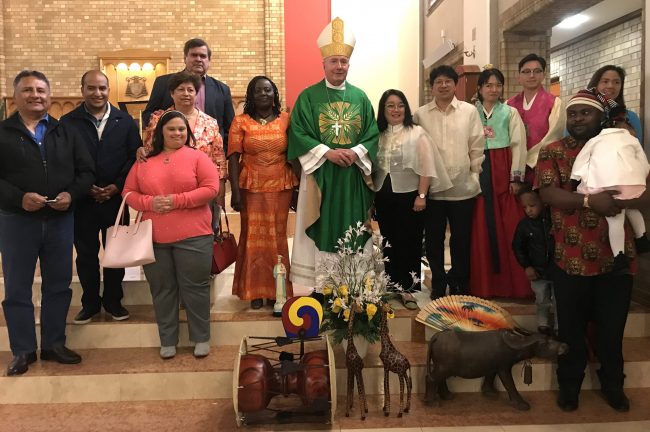 The 2020 Marian Procession took on a very different form as COVID restrictions made it difficult for participants to gather as in previous years.
The popular event at St Clement's Monastery in Galong often calls on preparedness for unpredictable Spring weather conditions however a more flexible approach was required this year.
Asking participants to be creative in their involvement, Archbishop Christopher encouraged the Archdiocese to join him in the first Archdiocesan virtual Marian Procession, which paved the way to Sunday's online Multicultural Mass.
Cultural groups from India, Vietnam, Africa, Philippines, Korean, and the wider Asia-Pacific led prayer, highlighting the wide variety of the faithful in the Archdiocese.
Organiser Daniel Yi from the Korean Community was pleased with the participation level, marking the events as an important way in which the Archdiocese's cultural richness is showcased.
During the Mass, Archbishop Christopher referred in his homily to refugees and migrant families as the "emerging giant in Australia."
"In this Multicultural Mass, we stand alongside Mary and all the Saints, and we stand alongside those who especially imitate them – the migrants and refugees in Australia. One of the great gifts of Mary is her humility and silence – she speaks with her actions.
"Often, migrants in our community keep quiet, maybe that is due to English being a second language or, in some cases, a certain timidity," the Archbishop said.
The Archbishop also noted that Australia is one of the most successful multicultural countries, however many refugees and multicultural communities struggle.
"Let's listen to this emerging giant, particularly as the Australian Church journey's to the Plenary Council."