Australian Nuncio appointed to Holy Land
Pope Francis has appointed Australia's Aposotlic Nuncio, Filipino Archbishop Adolfo Tito Yllana, as Apostolic Nuncio to Israel and Cyprus and Apostolic Delegate to Jerusalem and Palestine.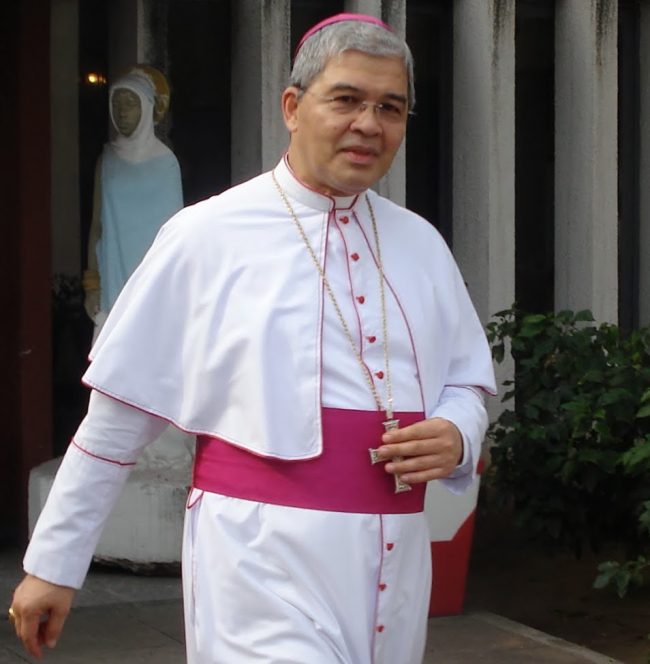 The prelate has represented the Holy See on four continents: Africa, Asia, Europe and Oceania. Now Pope Francis is calling him to carry out an important mission in the Holy Land.
Prior to this appointment, 73-year-old Archbishop Yillana had been serving as Apostolic Nuncio to Australia. He succeeds Archbishop Leopoldo Girelli, who was appointed Apostolic Nuncio to India last March.
Adolfo Tito Yllana was ordained a priest in 1972. He graduated as Doctor juris utriusque (Doctor of Both Laws) at the Pontifical Lateran University in Rome.
After completing his studies at the Ecclesiastical Academy, in 1984 he entered the diplomatic service of the Holy See, serving successively at Pontifical Representations in Ghana, Sri Lanka, Turkey, Lebanon, Hungary and Taiwan. In December 2001, Pope St. John Paul II appointed him as Apostolic Nuncio to Papua New Guinea and consecrated him Bishop in 2002 in St. Peter's Basilica (titular archbishop of Montecorvino).
Subsequently he entrusted him with the leadership of the nunciature in the Solomon Islands. Pope Benedict XVI appointed him as Apostolic Nuncio to Pakistan in 2006 and Apostolic Nuncio to the Democratic Republic of Congo in 2010. In February 2015, Pope Francis appointed him as Apostolic Nuncio to Australia.