Beloved Ngunnawal elder Aunty Agnes Shea OAM honoured at St Christopher's Cathedral Canberra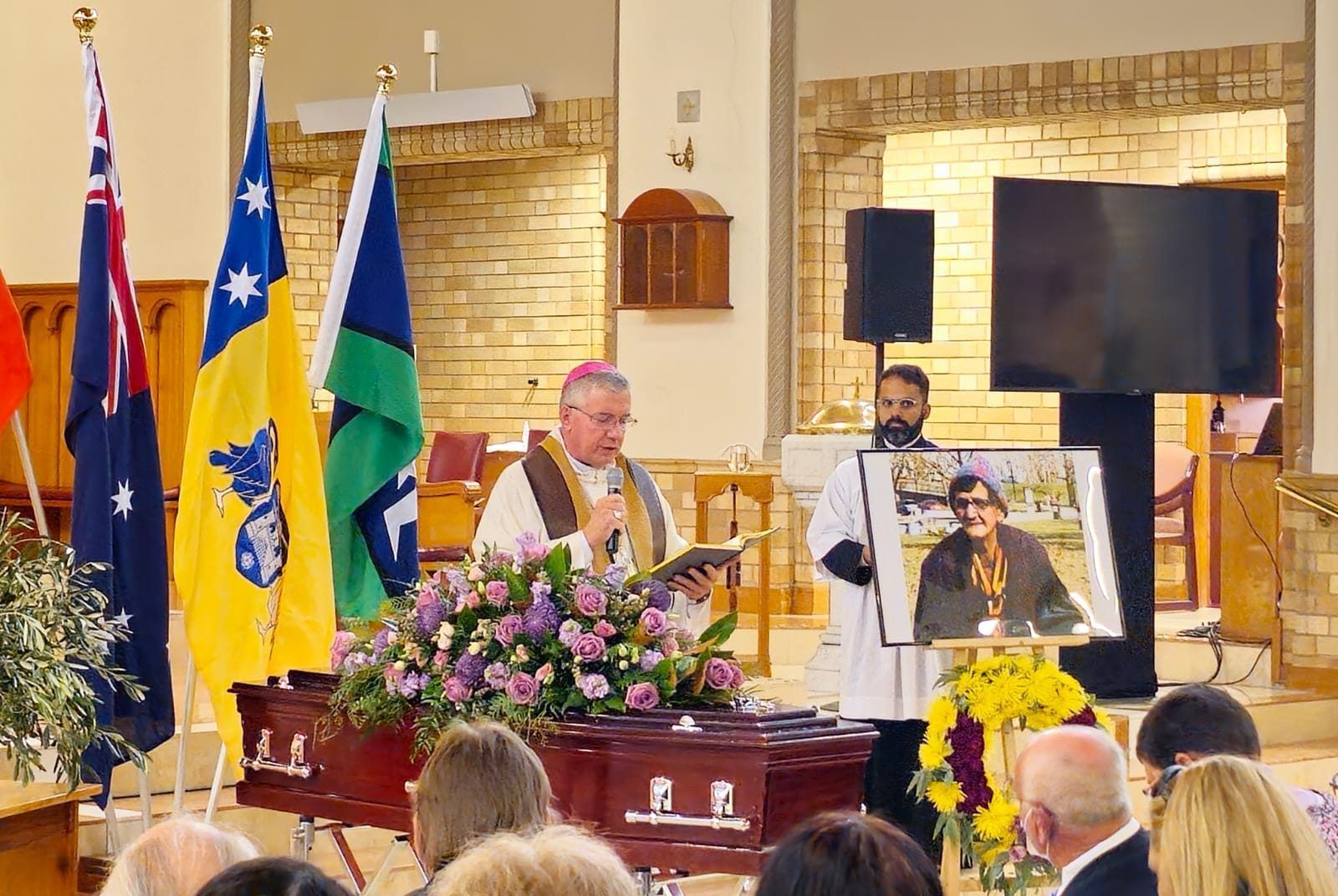 There wasn't a pew to spare at St Christopher's Cathedral in Canberra this morning as the community gathered to celebrate the life of beloved Ngunnawal elder Aunty Agnes Shea OAM.
In an emotional welcome to country, Ngunnawal elder Aunty Caroline Hughes said she was honoured to follow in Aunty Agnes' footsteps.
"Aunty was actually the very first of us to include language in her welcome to country," she said.
Aunty Agnes was a highly respected Indigenous leader and a founding member of the United Ngunnawal Elders Council. She worked to establish the Ngunnawal Bush Healing Farm and was a member of the ACT Heritage Council.
Aunty Agnes was awarded the Medal of the Order of Australia in 2004 for service to Ngunnawal people by contributing to the improvement and development of services for the Aboriginal and Torres Strait Islander people of the Australian Capital Territory and region.
In previous years, she also received a Centenary Medal, carried the Olympic Torch, and was awarded ACT Senior Citizen of the Year and a place on the ACT Honour Walk.
Aunty Agnes' eldest daughter, Mary Boek, gave her mother's eulogy.
"Mum's firm belief in life was that if you give respect, you will gain respect, which proved to be so very true," she said.
"Mum, thank you for all that you've achieved for Aboriginal and Torres Strait Islander people and our family. Your family members will continue to work tirelessly to uphold your formidable legacy and continue your reconciliation efforts."
Ms Boek said the documentary made about Aunty Agnes' life, Footprints on our Land, had been a source of joy for her mother.
"The documentary portrays an optimistic woman whose tenacity and good humour brought her through the challenges that were typical of a generation of Aboriginal people growing up on missions," she said.
"It also highlights the ongoing Australian journey to reconciliation. Mum was so happy and proud of Footprints on our Land, and our family feels so lucky to have this recorded history of mum's life for future generations to refer to."
Ms Boek said Aunty Agnes was the best Mum that anyone could have.
"She was always there for us, especially in those times of need," she said.
"Mum was the last of her siblings to pass into the Dreamtime. She is survived by four children, 13 grandchildren, and nine great-grandchildren."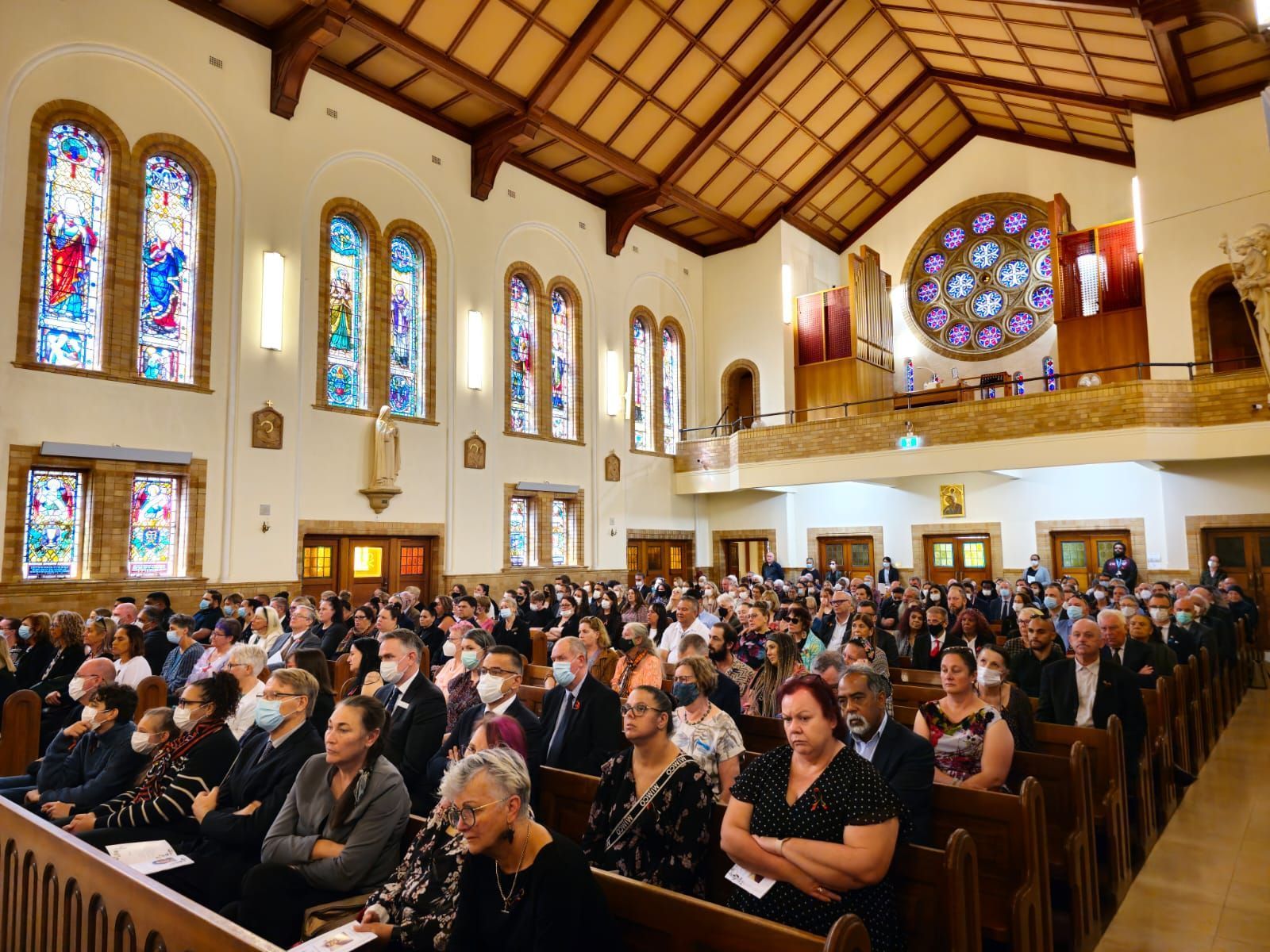 Co-chair of the United Ngunnawal Elders Council, Roslyn Brown, said Agnes had made remarkable contributions to healing.
"Aunty Agnes gave so much to so many and will always be remembered and immeasurably missed," she said.
"Aunt was able to see the best in situations. She always kept her sense of humour, quick wit and welcoming demeanour through good times and not-so-good times. She was incredibly kind, always helping with financial support and gift-giving for those who needed it."
Ms Brown said Aunty Agnes was always inclusive, and her love for her people and all people shone through.
"You cared for the underdog," she said.
"You staunchly supported the children. Your love for our children and your efforts to keep Ngunnawal and all indigenous children safe was fearless. Your dreams and hopes for our children's future was your vision."
"We will continue the work you have done – we promise. We will remember your strength as we continue your journey of progressing our people."
Ms Hughes shared poignant words from Aunty Agnes with those gathered in the cathedral.
"Education alone will not allow us as a people to move forwards in peace and equality," she said.
"You must have one simple thing – you must have respect. Respect yourself, respect your history and most of all, respect each other.
"It's a powerful thing, respect. If you have it, you gain confidence. If you give it, you gain a friend."