"Can do" Jannat shows how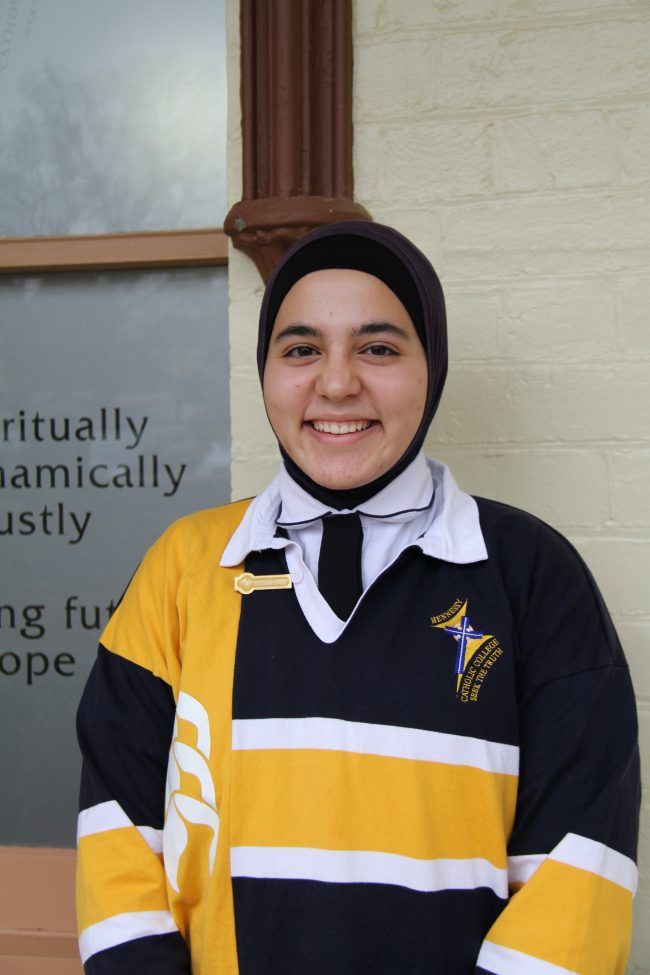 Jannat Bakri is one of those "can-do" people. When there's work to be done she rolls up her sleeves, adjusts the hijab as necessary, and pitches in.
This year the year 12 student at Hennessy Catholic College in Young won the Helen Handbury Leadership Award for 2021.
Jannat was one of only four Australia-wide recipients of the prize awarded by Future Leaders, a national philanthropic initiative.
Jannat won the award for her outstanding community leadership in organising inter-faith activities during the college's Harmony Week celebrations this year.
She was the driving force behind an inter-faith prayer service, an international food drive, as well as trivia and pop quizzes for the celebrations.
"It's very nice being in a school where you can break down Arab Muslim stereotypes and show up with my hijab on and a smile on my face," Jannat said.
Jannat was born in Sydney of Lebanese Muslim parents who came to Australia during the 1980s-'90s.
They visited Young for a holiday and liked it so much they came back to stay. The area reminded Jannat's parents of their rural origins in Lebanon.
As a Muslim, Jannat said she was very nervous at first about attending a Catholic school.
"But Catholic and Muslim morals are very similar and everyone was very welcoming and accepting," she said. "That made me feel at ease."
For her award Jannat received $5000 for an international travel opportunity that she can undertake during her tertiary studies.
During these COVID times she has four years to use the money for her intended studies in speech pathology. It will help "widen my cultural perspectives", she said.
Fiona Tanner of Hennessy College (Administration and Marketing) said Jannat is a beautiful young lady who is a delight inside and outside the classroom.
"Jannat was excited about sharing her own faith but also the diversity of faiths that make up our college community, our local community and the world we live in," Fiona said.