Cassie's secret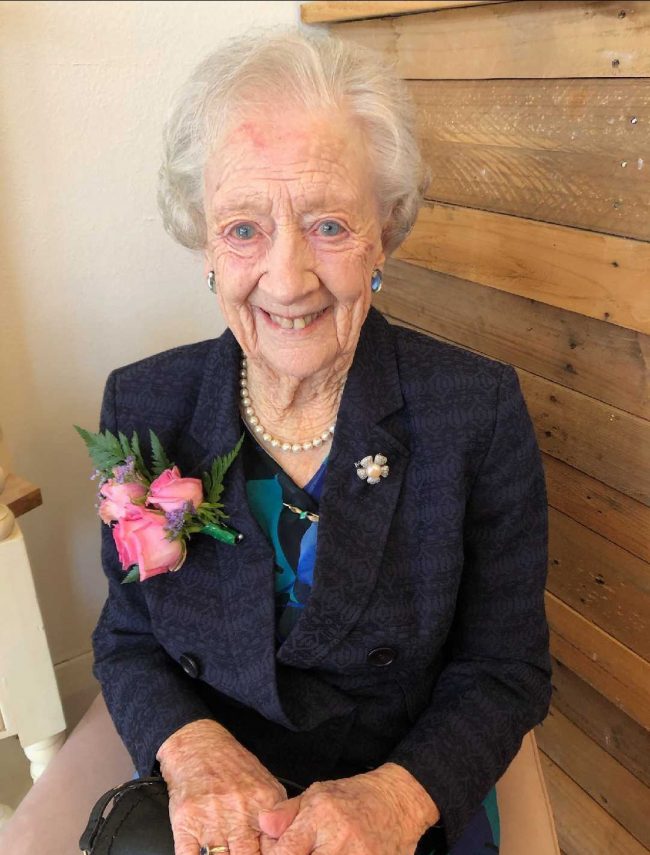 Still plays the piano. Never misses Mass. Letter received from the Queen.
Cassie Jones recently turned 100 and she has a secret to share about long living.
But first things first.
She was born at Finley in the Riverina district, the youngest of nine.
This was a few years after World War I when Billy Hughes was her prime minister, George V her monarch, and Benedict XV her pope.
When she was very young the family moved to Sydney where Cassie attended Holy Cross College in Woollahra.
"It was a great school I can tell you. A fantastic school," she says.
She was joint dux in her final year, 1938.
Teachers college followed and then her first teaching role at Griffith Primary School.
She got the job not because she could teach, but because she could play the piano; a talent she carries to this day.
She married Frank Jones in January 1944 and they settled in the Griffith district where they raised seven children.
Frank died accidently in 1970 and her faith, always important, became more so.
Church, prayer and family kept her going.
"It [her faith] has been my life," she says.
She moved to Canberra in 1975 where she was active in the church and close to two of her sisters, Sisters Celine and Catherine, both Mercy nuns at Braddon.
Her hands, as always, were busy at the piano.
Cassie has travelled far and wide, and with Celine and Catherine and another sister, the four toured Ireland in a small car.
They had a fabled good time (one of them – no names disclosed – apparently took a liking to the local liquor!).
"I'm not going to talk about it now," Cassie says with a chuckle.
Today, she lives in Gundagai, close to family – seven children, 28 grandchildren, 39 great-grandchildren.
You'll find her at St Pat's on Sheridan Street, in the front pews, for the Saturday vigil.
Good chance she'll be wearing her pearls, maybe with the opal brooch Frank gave her so many years ago.
The real gift, however, is Cassie herself.
And what's that secret to a long life?
She explains that it's about being involved in the church, really involved.
Son Kevin, sitting alongside in the pews, chips in that his Mum is close to God.
"Yes, close to God," Cassie agrees. "That's the most important thing."
"That's Mum's secret", says Kevin.
A secret that's resulted in Masses being said, cakes cut, letters read and songs sung – all in her honour.
She's returned the honour by playing the piano at the parties with her centennial hands.
"This is wonderful. Can we do it again when I turn 101!" she was overheard saying.