Charity advice on supporting bushfire victims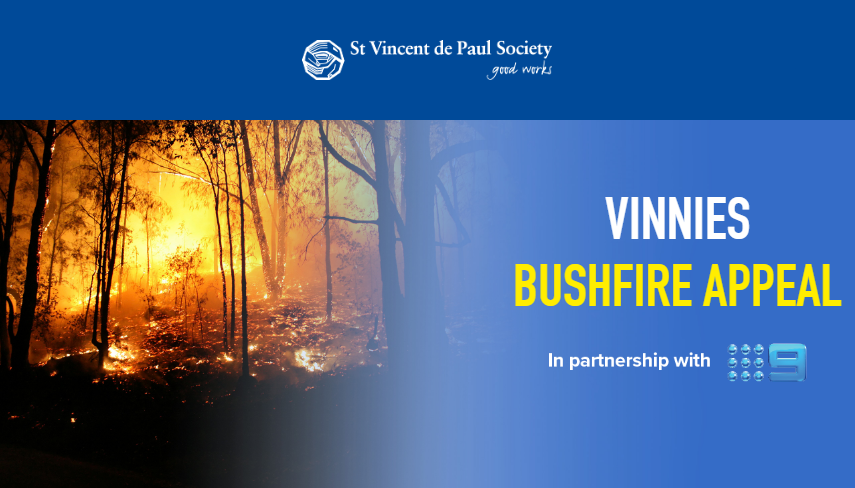 Local charities Vinnies and Anglicare are advising that financial donations rather than donated material goods (blankets, clothing etc) are the best way to support those affected by the devastating NSW bushfires at this point.
Local emergency response authorities are currently focussed on providing shelter, food and water. They have asked non-first responders to prepare but not act, to prevent confusion and
over-crowding at evacuation centres.
"As our brave RFS volunteers and other emergency first-responders do all they can to protect lives and homes at this devastating time, Vinnies and Anglicare are doing all we can to prepare for the recovery phase and are working together to provide urgent assistance as soon as it is safe to do so," said Brad Braithwaite, Deputy CEO, Anglicare NSW/ACT.
"Both our organisations have been inundated with offers of donations and support to those in need, and the generosity of the public has been so encouraging to see. However, this early in the emergency response it is preferable that financial donations are given, as goods donations are not yet able to be accepted at emergency sites," said Barnie van Wyk, CEO of the St Vincent de Paul Society Canberra/Goulburn.
"We will put out a call for donations of material goods when we are able to accept them, it is safe to provide them and we understand what is most needed on the ground.
"Vinnies is doing everything we can to support people affected by the bushfires. Prior to closing local stores, we delivered bedding, clothing and towels to local evacuation centres," Mr van Wyk said.
Where it is safe to open, our stores provide goods to bushfire victims free-of-charge. Please note that many Vinnies and Anglicare shops in extremely affected bushfire areas are currently closed, including Batemans Bay, Moruya, Narooma and Merimbula. Please visit the respective Vinnies and Anglicare websites for a list of shops and opening hours.
Financial support is currently the best way to support bushfire victims either by shopping in a Vinnies or Anglicare store or by making a financial donation. Ways to make financial donations in order of preference:
All financial donations received in any Vinnies or Anglicare store in the Canberra/Goulburn region will go towards bushfire victims, at this time.
Anglicare is still accepting food donations which will be directed to their emergency relief hubs in affected areas as soon as possible. Non-perishable food and toiletries can be dropped off at their office on 30 Scotts Crossing in Canberra.
We thank everyone for their concern and generous assistance of our fellow Australians in crisis. Rebuilding from natural disaster relies on the kindness of the people in our community.
Media contact: Hilde Schneider hilde.schneider@svdp-cg.org.au or 0437 053 941

Interviews available: Barnie van Wyk, CEO of the St Vincent de Paul Society Canberra/Goulburn