Christmas 2018 – we beg to differ!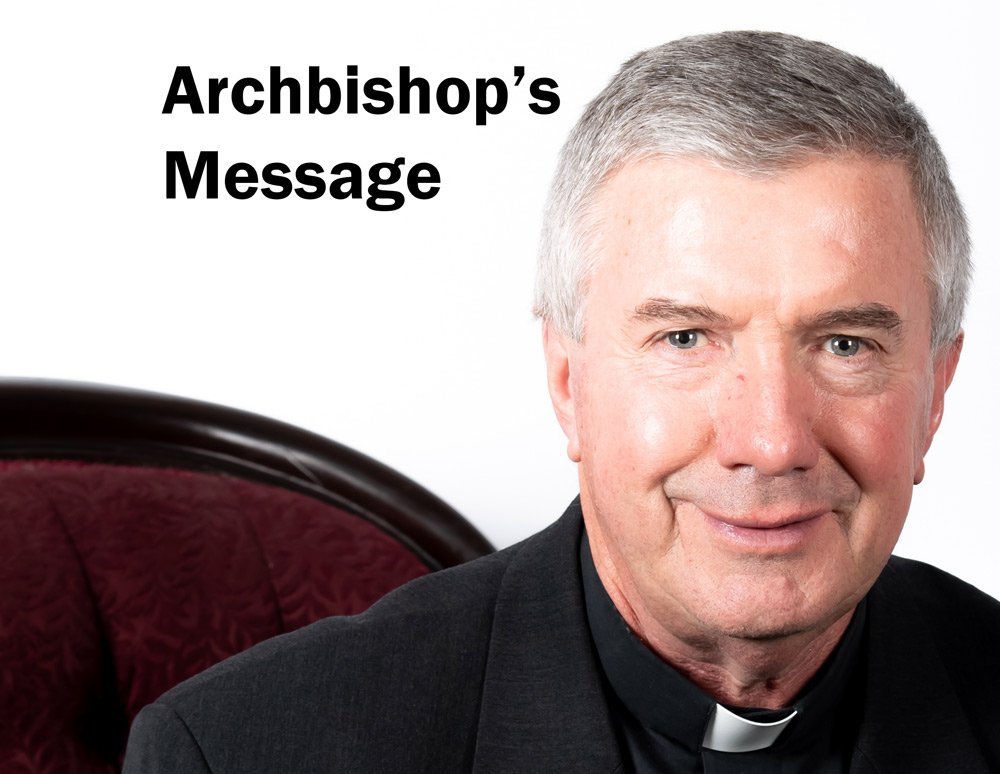 Recently I came across a beautiful saying that is so suitable to Christmas.
"A lighted candle came into a darkened room and said:
"I beg to differ."
On the first Christmas, it was night. Luke's Gospel makes this clear by observing that "there were shepherds… keeping guard over their sheep during the watches of the night" (Lk 2/8). It seems that Jesus was born in the middle of the night. People were sleeping.
Yet, it was not simply the absence of the sun that caused this midnight. Another type of "darkness" was at play: inhospitality.
The fact that St Joseph and Mary were in a stable in the first place was "because there was no room for them in the inn."(Lk.2/7) The Holy Family, at least at this crucial moment of salvation history, were homeless due to the absence of hospitality in Bethlehem.
Into this "darkened room" comes the lighted candle" of Jesus.
His coming was prefigured by the Angel of light's encounter with the Shepherds. This heavenly light "stood over them and the glory of the Lord shone round them". (Lk.2/9)
Here the cosmos or universe is com­municating a language for us all. It is that the dawn begins at midnight. It is that darkness will not have the last word – the light begs to differ. There is hope. There is light. There is a tomorrow of joy. For Christians that LIGHT IS JESUS, our hope, and glory!
In Australia today there seems so much midnight darkness.
For example, I am aware of much mental illness, especially in our rural areas. There has been a spate of tragic suicides in farming districts in recent times. Anguish and trauma arises from this in families and friends. How will they cope this Christmas?
Then there is even more homeless­ness. For most, Christmas is a time of gatherings for Church and family re­unions. Sadly, for too many, the thought of family gatherings is a heartache and not a reason for joy. The darkness of loneliness arises in the hearts of some marriages and families.
Finally, the lost, the least and the last in society are always there but at Christ­mas their basic needs are more promi­nent. Groups like our St Vincent de Paul offer practical help to those confronting the darkness of insecurity – even for the most basic of needs.
Into all this "darkened room" comes the "lighted candle" of the Christ-child who says in a thousand ways to the encircling gloom: "I beg to differ."
The creation and sustaining of a "culture of tenderness", as Pope Francis would helpfully describe it, is a true light in the darkness. Living in Jesus we will not allow human selfishness and aggression to have the last say. With Jesus – never! There is always mercy and forgiveness.
It is certainly true to say at Christmas – "Isn't it great to be loved!" But it is even greater to say "Isn't it great to love!"
Jesus is always found in the latter. Jesus is forever the redemptive light that scatters the darkness of sin.
If this is what Jesus does, so must we do the same this Christmas. This is not done in a sentimental and trivial manner but something real and practical.
As St Francis of Assisi expressed it beautifully in his Peace Prayer: "Where there is darkness, let me bring your light."
In being the light of Jesus this Christ­mas in many unspoken ways, we shout out to the cynical and self-absorbed dark­ness of today: we beg to differ!