Christmas Appeal to support urgent need
After struggling all year, Anna* is now at breaking point.
"Things are only getting worse with each passing day," she said.
"At this rate, I won't be able to afford a simple Christmas meal for my children. They'll be disappointed".
Anna is one of many Australian families on a low-income, doing her best to care for her two children in the face of sky-rocketing prices.
"People talk about the cost-of-living crisis but families like mine are barely living at all," she said.
"How can you call it living when you can't turn the lights on because you can't afford to pay the bill? When you have to tell the kids they can't have a shower? When there's nothing in the fridge
Vinnies Canberra/Goulburn CEO Lucy Hohnen said there had been a significant increase in families like Anna's approaching them for help.
"We are getting over 120 calls a day on our assist line with urgent appeals for help," she said.
"Not only has there been a significant increase in calls for help, a third of the people coming to us have never approached a charity before. People are coming to us for things like food, help with bills, rent so they don't get evicted."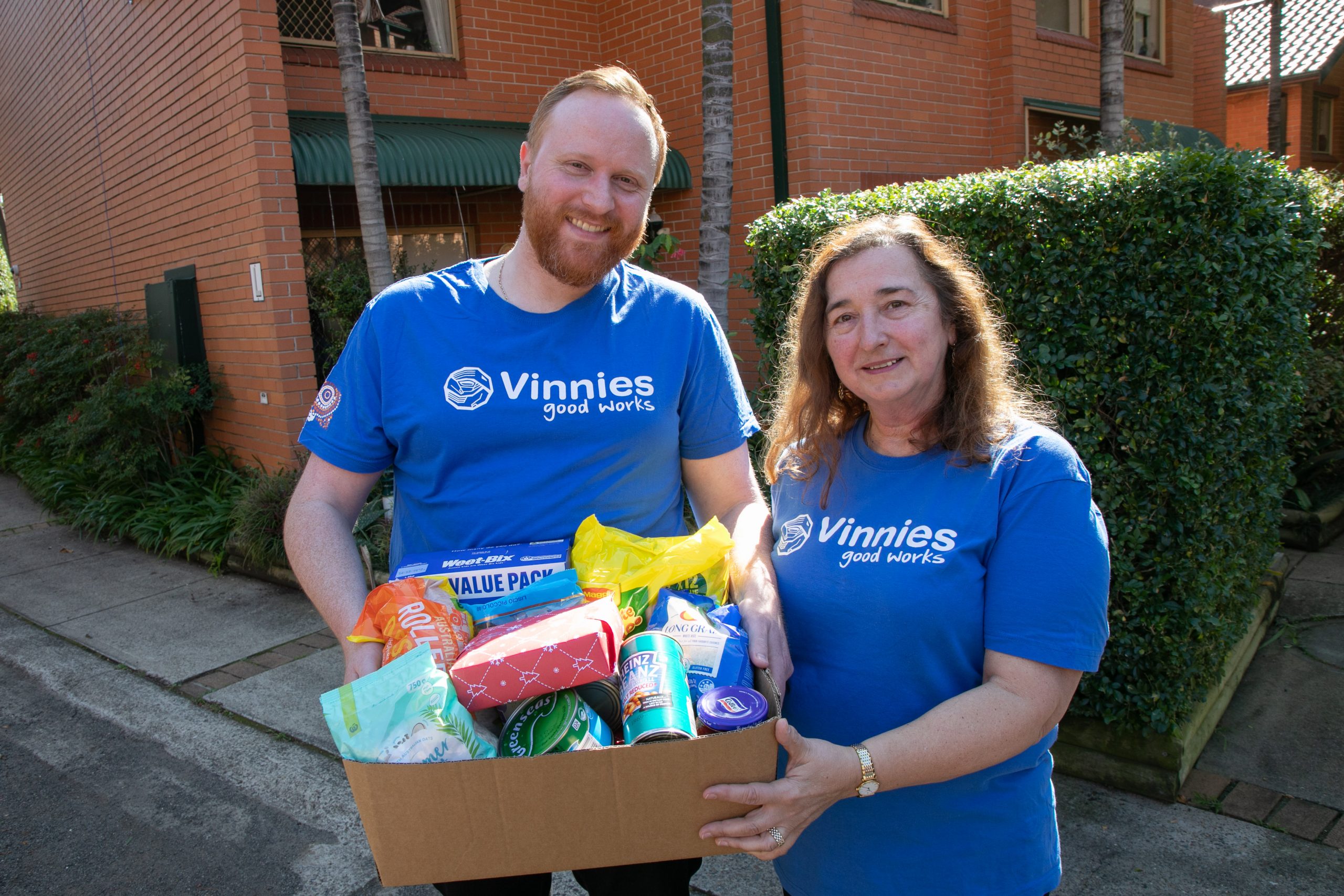 Lucy said Vinnies was calling on Canberrans and surrounding communities to help raise $300,000 to support those less fortunate with life's essentials this Christmas.
"Can you imagine the emotional stress that these families are experiencing, while struggling to choose between putting food on the table or buying Christmas gifts for their kids?" she asked.
Yesterday, Vinnies Canberra/Goulburn held their Christmas Appeal launch event at Canberra Centre to ask the Canberra community to rally their support for Vinnies in response to the need they are seeing daily.
The funds raised this Christmas will be used to provide urgent and practical support to families who are struggling to survive this cost-of-living crisis.
"Last year, when I was at absolute rock bottom, I reached out to Vinnies and met Grace who helped me out with food and helped me pay the bills," Anna said.
"I truly hope Vinnies can give families like mine and many others struggling a helping hand this Christmas and help us make through the holidays, maybe even help us enjoy the season a little bit."
Last year, from 1 November 2022 to 31 January 2023, Vinnies volunteers were able to provide emergency assistance with food, petrol, clothes, medicine, rent and other essentials worth over $600,000 to families and individuals in ACT and surrounds.