Christmas Mass Times 2022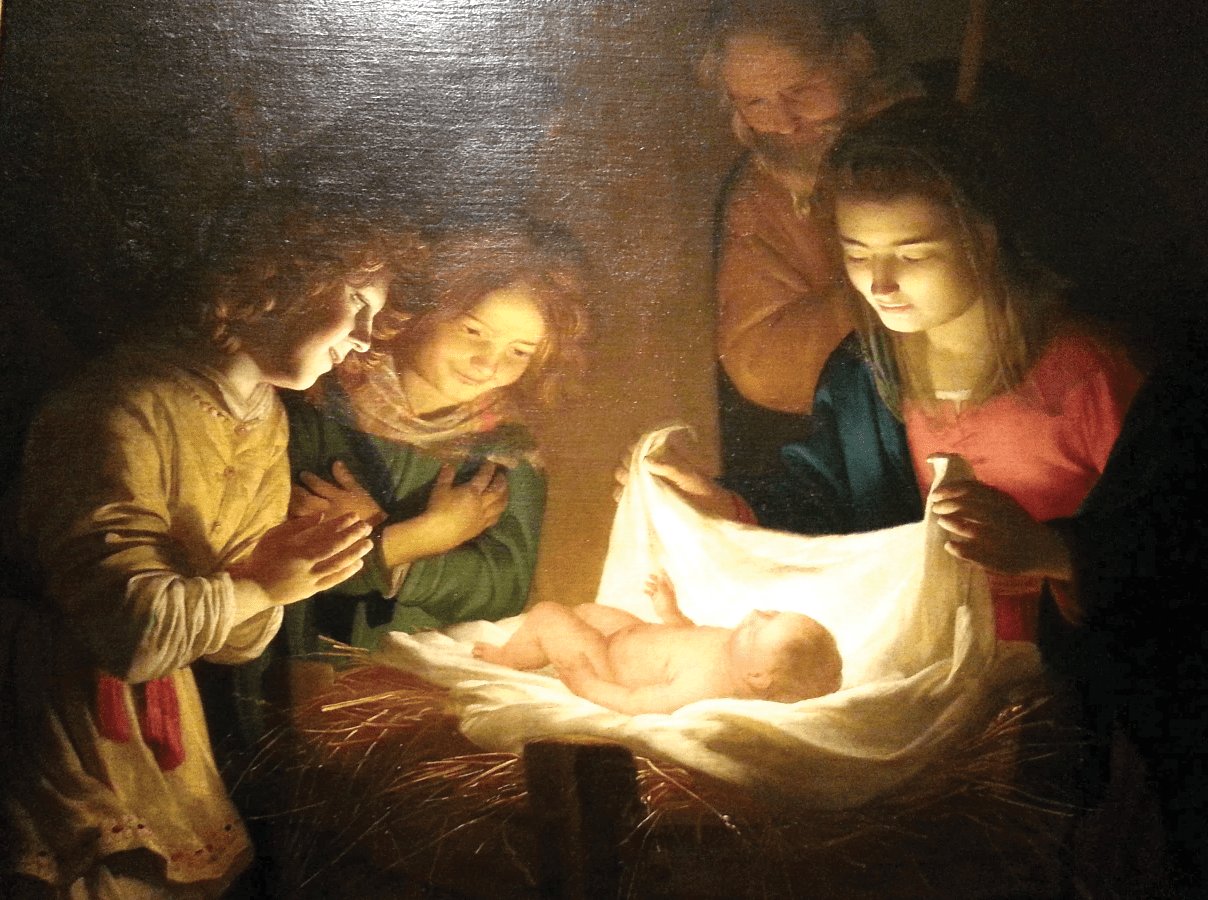 BATEMANS BAY:
Christmas Eve: 6pm
Children's & Family Mass;
Christmas Eve: 8pm
Christmas Day: 9am
BEGA:
Christmas Eve: Bega
family Mass 6pm – Carols
from 5:30pm Candelo 9pm
Christmas Day: Tathra 7:45am Bemboka 11am
BINALONG:
Please check
http://cg.org.au/Boorowa
BOOROWA:
Christmas Eve: 6pm
BRADDON:
Christmas Day: St Patrick's Church 8am
BRAIDWOOD:
Christmas Eve Vigil: 5.30pm
BUNGENDORE:
Christmas Day: 8.30am
CAMPBELL:
Christmas Eve: Campbell 6pm outside
with a live nativity scene
(bring a chair)
Christmas Day: 9.30am
ST CHRISTOPHER'S CATHEDRAL
Christmas Eve: 5:00pm
and 8:00pm Midnight Mass (Carols at 11:15pm)
Christmas Day: (Sunday 25th December) 8:00am,
11:00am and 5:00pm
ST PETER CHANEL'S CHURCH
Christmas Eve: 6:00 pm
(Children's Mass)
Christmas Day: 9:30am
CHARNWOOD:
Christmas Eve 6:00 pm
Christmas Day 9:00 am.
COOTAMUNDRA:
Christmas Eve:7pm
Christmas Mass for
Cootamundra Parish
(Sacred Heart)
Only one Mass per Parish.
CROOKWELL
Christmas Eve: St Mary's: 6pm
Christmas Day:9am
DICKSON:
Christmas Eve: St Brigid's Church Dickson 6pm & 9pm
Christmas Day: 9:30am
GALONG MONASTERY:
Christmas Eve: 6:30pm
Christmas Day: 9am
GOULBURN MISSION:
Sts Peter and Paul's Cathedral Goulburn
Christmas Eve: 6pm (Children's Mass) and 8pm
Christmas Day:
12 midnight and 10am
GUNDAROO:
Christmas Day: 10.30am
GUNGAHLIN:
Holy Spirit Church, Gungahlin and at St Francis Xavier, Hall.
Reconciliation: Tuesday, 20 December
Christmas Eve: 6:00pm Children's Nativity Mass 8:30pm Carols 9:00pm
Christmas Eve Mass: 7pm
Christmas Day: 9:00am
HARDEN-MURRUMBURRAH:
Christmas Mass Harden/Murrumburrah Parish (our Lady of Mercy) – Morning Mass – 9.00am
JUGIONG
Christmas Eve 6pm
KAMBAH:
Christmas Eve: 7pm
Outdoor Family Mass
9pm Indoor Mass
Christmas Day: 10am Indoor Mass
MORUYA:
Christmas Eve: 6pm Vigil mass Sacred Heart, Moruya (36 Queen Street)
Special Children's mass. Children are encouraged to come dressed in Nativity costumes (Mary, Joseph, Angels, Wisemen)
Chistmas Day: 8am: Tuross (36 Craddock Road)
10am: Sacred Heart, Moruya
NAROOMA-COBARGO:
Christmas Eve: Cobargo 5.00pm
Christmas Day:
Bermagui 7.30am
Narooma 9.30am
NARRABUNDAH:
Christmas Eve: 6pm Mass (Family Mass)
8pm Mass (Charismatic Mass)
Midnight Mass (12am)
Christmas Day: 9am Mass
NORTH BELCONNEN:
St Monica's Church, Evatt
Christmas Eve: 6pm
Christmas Day: 10am
St Michael's Church, Kaleen
Christmas Eve: 8pm
Christmas Day: 8am
NORTH WODEN:
Christmas Vigil Mass 6pm (outside at Holy Trinity School, Theodore St, Curtin),
9pm Christmas Night Mass and 8am and 10am Christmas Day Masses (Holy Trinity Church, Strangways St, Curtin)
O'CONNOR:
There will be a live nativity at St Joseph's (including camels, sheep, donkey) on Sunday the 18th of December beginning with Christmas Carols at 8pm.
Christmas Eve: 6pm, Mass during the night will be at 9pm,
Christmas Day: 9am.
PAMBULA:
Christmas Eve: 5pm Children's Mass St Joseph's, Merimbula.
Christmas Eve: 7pm Our Lady Star of the Sea, Eden.
Christmas Day: 8am St Peter's, Pambula.
Christmas Day: 10am St Joseph's, Merimbula.
QUEANBEYAN:
Christmas Eve: 6pm – Molonglo St (Outdoor Mass); Christmas Carols begin at 5.15pm
Midnight Mass: Carols start at 11.15pm
Christmas Day: 8am and 10am
SNOWY MONARO:
Christmas Eve: Jerangle 9am, Delegate 5pm, Cooma 6:30pm, Nimmitabel 8pm
Christmas Day: Numeralla 8am, Berridale 9:30am, Jindabyne 9:30am, Cooma 9:30am
SOUTH BELCONNEN:
Christmas Eve: 6pm – St Matthew's Primary School grounds, Page; 9pm – Aranda
(streamed via Zoom at https://us02web.zoom.us/j/87989327404?pwd=TmZTM2hSUE1NMnMrNGtYUzJwTFJBUT09 Meeting ID: 879 8932 7404 Passcode: 056863)
Christmas Day: 8.30am – Page; 10am – Aranda; 3pm – Aranda (Korean)
SOUTH TUGGERANONG:
Christmas Eve: 6pm (outside) grounds of St Francis of Assisi School, Calwell. Children/ families invited to dress up as part of the Nativity.
9pm Holy Family Church
Christmas Day: Midnight Holy Family Church
8am Holy Family Church
10am Holy Family Church
SOUTH WODEN:
Christmas Eve: 6pm
Children's Mass held at Marist College Canberra, Junior School lawns
(wet weather back at Sacred Heart Church)
9pm Vigil at Sacred Heart Church Pearce
Christmas Day: 8.30am 10am
TARALGA
Christ the King
Christmas Eve: 6pm
TEMORA MISSION:
Christmas Eve: Temora 6.30pm (outdoor)
Ariah Park 6.00pm
Barellan 7.00pm
Christmas Day:Ardlethan 8.00am
Temora 9.00am
Rite of Reconciliation Wednesday 15th December
Temora 6.30pm
TUMUT MISSION:
Christmas Eve:
Gundagai – 6pm
Tumut – 7pm
Christmas Day:
Adelong 10am
Batlow – 8am
Talbingo – 8am
Tumut – 10am
WANNIASSA:
Christmas Eve:
5pm Children's Mass; 8pm
Christmas Day: 9am Mass;
WATSON:
Christmas Eve: No 9am Mass
Confessions 4-4:45pm
Family Mass 5pm
Night Mass 9pm (preceded by 30mins of Carols)
Christmas Day: 8am 10am No 5pm Mass
WESTON CREEK:
Christmas Eve: 5pm St Jude Church, Holder and 5pm St John Vianney Church, Waramanga. (children's liturgy with a Nativity).
Christmas night: 9pm at St Jude Church, Holder
Christmas Day: 9am Mass at St John Vianney Church, Waramanga.
NO 5PM MASS ON CHRISTMAS DAY AT ST JUDE CHURCH, HOLDER
WEST WYALONG MISSION
Please check http://cg.org.au/wyalong/MassTimes.aspx
YASS-GUNNING:
Christmas Eve: 5:00pm St. Francis Xavier, Gunning
7:00pm Mt Carmel school grounds ,Yass
8:30pm Murrumbateman Rec Hall
Christmas Day: 8:30am
St. Francis Xavier, Gunning 10:15am St. Augustine's, Yass
YOUNG MISSION:
Christmas Eve: 6pm Young; 6pm Boorowa;
Christmas Day: 8am
Grenfell; 10amYoung