Churches in France and UK call for concerted action for refugees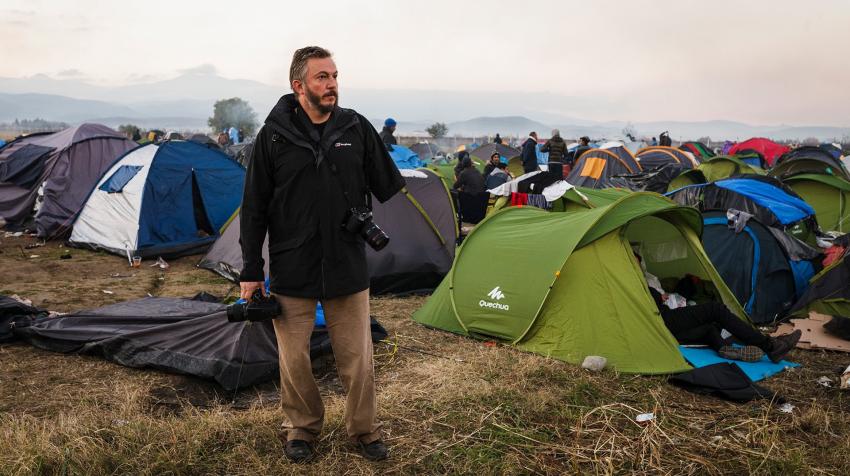 As tensions between France and Britain escalate following the tragic drowning 27 migrants crossing the Channel, on Wednesday, Churches on both sides of the borders are calling for concerted action to protect refugees and migrants from life-threatening danger, and to address the root causes which force people to flee their homeland.
Cardinal Nichols: need for safe routes
"Focused international cooperation, safe routes to sanctuary and joint efforts to tackle poverty are all needed in the face of a global flood of desperate humanity, said Cardinal Vincent Nichols of Westminster. "This event illustrates graphically both the ruthless evil of the traffickers and the desperation of those trying to escape poverty, conflict or persecution in search of a better life", he added.
Bishop McAleenan: concerted action
Echoing the Catholic Primate's words, Bishop Paul McAleenan, Lead Bishop for Migrants and Refugees in England and Wales, has remarked that these tragedies will continue to occur time and time again unless "concerted action is taken immediately" to protect refugees and to address the underlying causes which force these people to flee their country. "War, poverty, persecution and climate change need to be recognised and addressed", he said. "The depth and sincerity of belief in the value and sanctity of every human life will be seen in the response to what happened".
Archbishop Welby: need to reform the asylum system
For his part, the Archbishop of Canterbury Justin Welby has called for a "cross-border" reform of the immigration and asylum system: "We need a better system based on security, compassion, justice and cross-border cooperation. This cannot continue", the Anglican Primate wrote in a tweet on Wednesday.
The Community Sponsorship Scheme in the UK
Church in England and Wales has also been encouraging Catholics to join the Community Sponsorship Scheme, a government-backed initiative that enables community groups to take on the role of supporting resettled refugees in the UK. Each community involved assumes responsibility for a refugee family, from first arrival through to settled independence as part of their local community.
The scheme is inspired by a Canadian model which has successfully resettled around 300,000 refugees since it began in 1978.