Comparisons are odious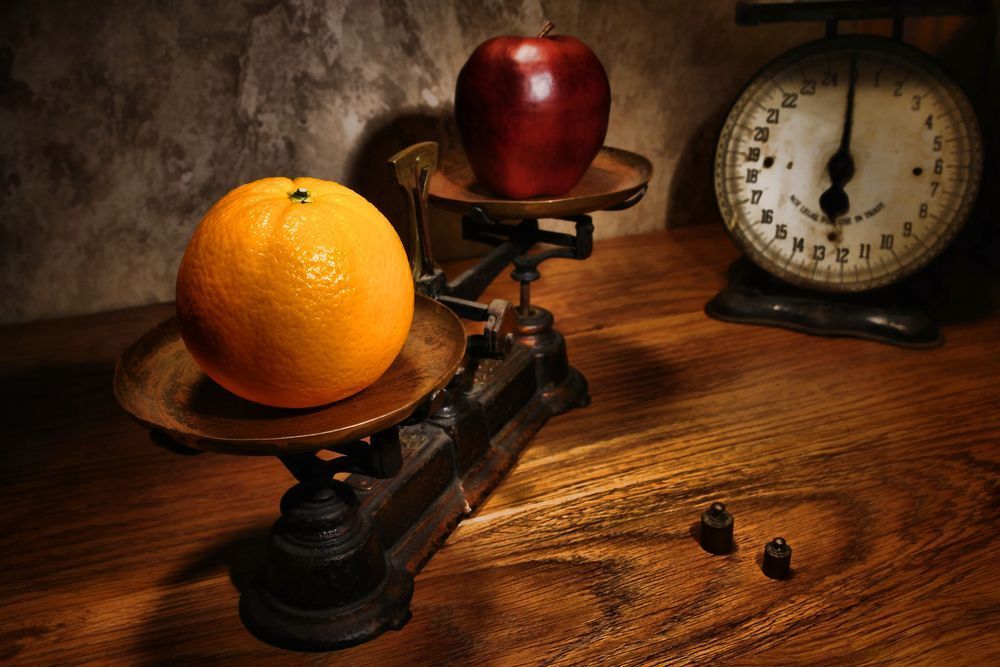 Created reality is replete with complementarity. For this reason comparisons are odious.
You cannot compare 'apples and oranges.' You cannot compare 'males and females.'
People mock a supposedly 'binary view of the world.'
But, in fact, they are disparaging the symbolic, complementary nature of human existence which, when accepted and embraced, leads to deep harmony and peace.
Note the fatal mistake of the Pharisee in the Parable (Luke 18: 9-14). He compares himself to another human being:
The Pharisee stood there and said this prayer to himself, 'I thank you, God, that I am not grasping, unjust, adulterous like the rest of humanity, and particularly that I am not like this tax collector here.
It is futile to compare oneself to another human being: histories vary, backgrounds abound, cultures differ, gifts are graces not rights.
In the spiritual stakes, all that matters is where I stand before God:
The tax collector stood some distance away, not daring even to raise his eyes to heaven and beat his breast saying, 'God, be merciful to me, a sinner.'
Honesty, not comparison, is required. Yes, I am not who I should be.
A little 'breast beating' won't go astray.
Amen.