Confirmation retreat prepares students for their faith journey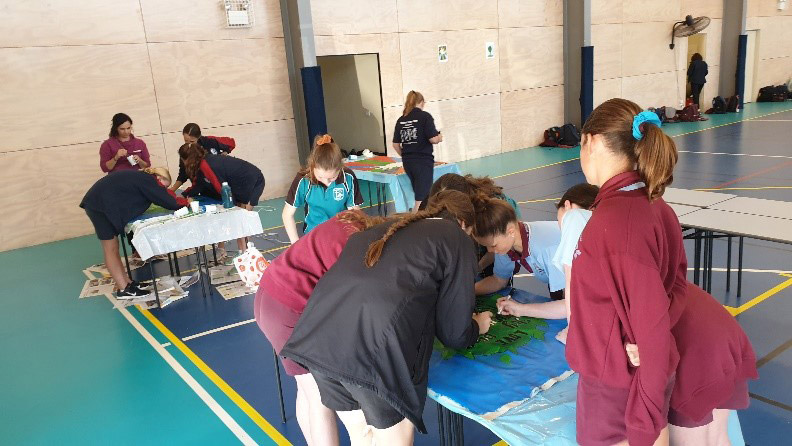 Juliette Pierre is the CSYMI Youth Minister of Carroll College, Sacred Heart and St Bernard's Parish.
---
The Retreat was a day filled with God's word, excitement and community through the dedicated Year 10 CSYMA class, with teachers leading workshops and games with their fellow St Bernard's and St Mary's Year 6 students.
The Confirmation class explored concepts of The Holy Spirit and the gifts and fruits the Lord provides through The Holy Spirit.
The Retreat, held at Carroll College, welcomed St Mary's, St Bernard's students and teachers to partake in the enriching day.
In preparation for the Confirmation Retreat a series of stations with different activities were created to enable a more hands-on approach to understanding the key symbols of Confirmation. These stations consisted of Banner Painting with the Fruits and Gifts of the Holy Spirit, Scripture Writing including Prayers of the Faithful and Writing Scripture verses on Stones, Heroes Qualities and Traits, the Fruits and Gift Box.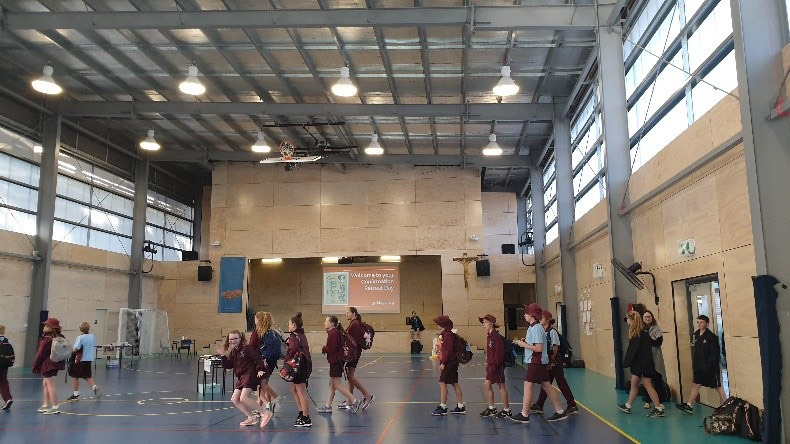 Each station reflected on the beliefs of the students and encouraged them to dive more into recognising their God given traits and experiences they have overcome to be the Hero that they are today.
As the Year 6 students form and prosper in their Faith they can reflect upon the day with reassurance that the Holy Spirit provides the guidance and light they will require on their personal vocation.
By Juliette Pierre
CSYMI Youth Minister of Carroll College, Sacred Heart and St Bernard's Parish.