COVID-19, Health and Work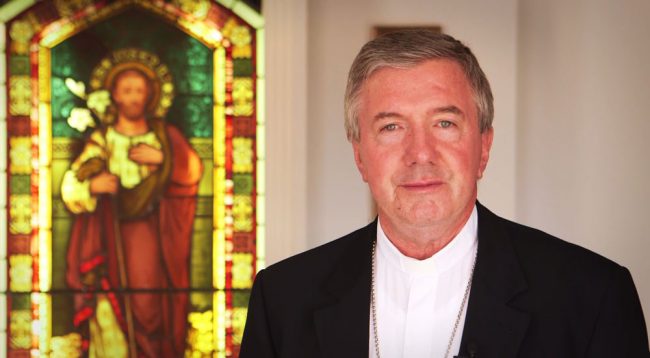 During this pandemic the key words on our lips centre on health and work.
In our hearts, at the same time, the key sentiments seem to revolve around hope and peace. What gives us hope, comfort, consolation and peace in this "veil of tears"?
Over the centuries when people have been inwardly troubled, like we are now, they have found great comfort by turning to the image of God as the Good Shepherd celebrated in the psalms.
"The Lord is my shepherd, there is nothing I shall want. Fresh and green are the pastures where he gives me repose. Near restful waters he leads me to revive my drooping spirit." (Psalm 23/1, 2)
In the Gospel of St John, especially chapter 10, Jesus appropriates this key image to himself. He is "the shepherd of the flock … he goes ahead of them … the sheep follow him because they know his voice."(v.3)
Jesus protects us, his sheep, from all harm. In this pandemic during the "stay at home" stage, let us ask Jesus, our Good Shepherd, to protect us from all harm to our health and work.
Let us also plead that Mary, the Good Shepherd's Mother and Help of all Christians, may lead us to Jesus.
This Gospel chapter also offers us another insight into the Good Shepherd. Jesus describes himself as "the gate of the sheepfold … anyone who comes through me will be safe … (will have) life and have it to the full."(v.9, 10)
Jesus is referring to one sign of care that shepherds of antiquity demonstrated to their few sheep grazing in the dangerous pastures at night. The shepherd may build a little circular fence from nearby stones and place brambles on top to fence them in. He would be at the entrance and sleep there.
Literally, he would become the gate. Any straying sheep or, more importantly, wolf or wicked shepherd who plans to steal, would have to climb over the resting Good Shepherd. No harm would come to them as their shepherd would "lay down his life for his sheep." (v.11)
This is our strong and loving God made present in Jesus, the Good Shepherd. It gives us great hope to know that in the Lord we can find true comfort and peace in the midst of our troubles. Let us trust Jesus deeply during this Coronavirus Pandemic.
Lastly, the Good Shepherd is often associated with priests and religious leaders who mirror the protection and leadership that God gives us. Let us pray that the Lord raise up more priests and religious vocations.