Creative thinking connects youth during isolation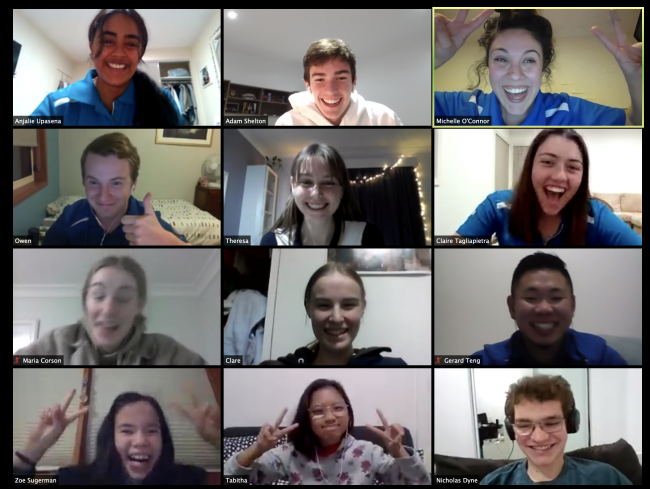 The coronavirus pandemic has presented significant challenges; however, the Archdiocesan Youth Ministry's creativity and energy have enabled young people to electronically come together to share their faith.
The Youth Alpha online initiative digitally connected members from school and parish-based youth groups to engage in conversations about life, faith, and Jesus.
With youth group events suspended, participant St Francis Xavier's youth minister Eoin found the online networking opportunity with his peers enormously rewarding during isolation.
"I found it special to work with so many other youth ministers each week to create the best opportunity for young people," Eoin said.
Several youth ministers presented virtually through the Zoom program, covering topics like, 'how can I have faith?',' how can I make the most with the rest of my life?' and 'what about the Church?'
St Clare's College, Faith and Community Captain, Clare Corson enjoyed the opportunity Youth Alpha presented to connect with like-minded peers.
"I loved that Alpha allowed me to connect with other people around Canberra who are open to a relationship with God. It was inspiring to ask the bigger questions with them and go deeper in our faith together," Clare said.
Strong connections were made by exploring faith through playing games, listening to talks, and, most importantly, discussing faith issues.
"It was one of the highlights of my week, my favourite thing about Alpha was the accepting community especially the games," St Clare's student, Zoe said.
With the encouraging uptake of Youth Alpha, online, members of the Archdiocesan Youth Ministry are keen to continue fostering opportunities for combined school and parish initiatives where openness to truth, beauty, and goodness can be explored digitally or in person.