Divine images on display at Iconography Exhibition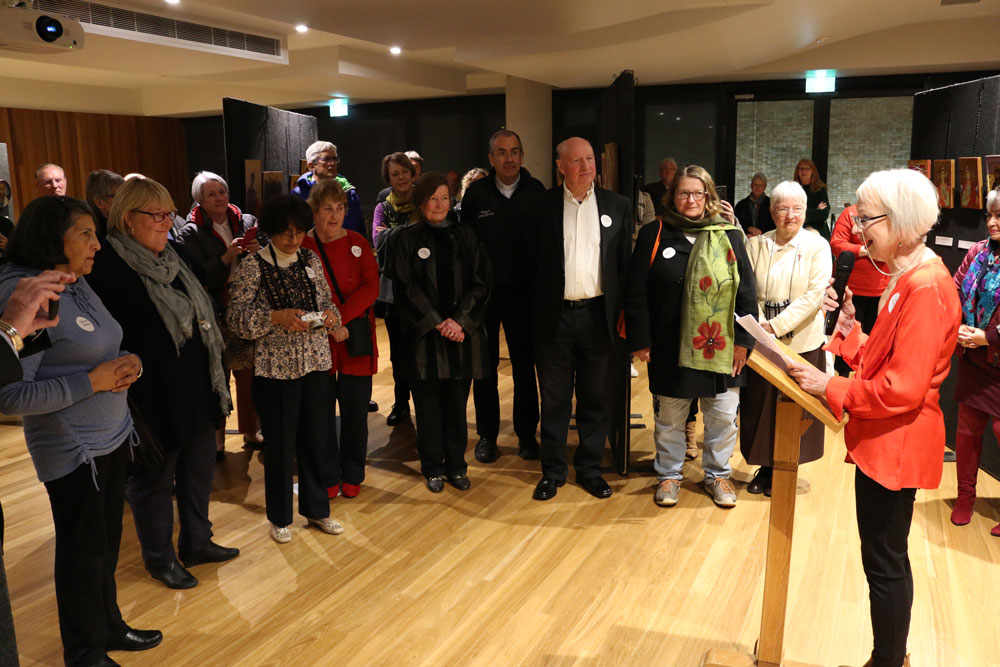 About 80 people attended the opening of Images of the Divine, an exhibition of the work of 17 iconographers mainly from Canberra and surrounds, at Haydon Hall, Manuka.
The three-day exhibition was organised by experienced iconographer Sue Orchison, who lives at Harden-Murrumburrah.
The official opening was performed by Archbishop Christopher Prowse, and the many enthusiastic and inquisitive attendees were able to question the artists about their work.
Apostolic Nuncio Archbishop Adolfo Tito Yllana blessed the artists and their work. Mrs Orchison, who has written icons for the past 15 years, last year spent four months studying at the Bethlehem School of Iconography in the Holy Land.
Inquiries about the exhibition may be directed to her at sue.orchison@gmail.com.