East African church leaders welcome homegrown faith formation program
NAIROBI, Kenya — Australian Catholic University has begun offering its international faith formation program to Catholic educators and church leaders in East Africa free of charge.
"This is something we have been waiting for and the day has come," said Father Ronald Okello, executive secretary of education for the Uganda Episcopal Conference. "This training is one moment to enrich ourselves to be missionaries.
"We need to embrace new evangelization and use every avenue to be missionaries. Uganda is a young country. With the majority of the youth in schools, that becomes a rich ground for evangelization," said Okello, whose office manages 6,000 Catholic schools.
The online program Spiritus is designed to equip school leaders, teachers, youth ministers and others working in Catholic church organizations with practical skills in evangelization.
The training for East Africa got underway in mid-March, with 120 participants from Uganda, Kenya, Tanzania and Rwanda taking part. The university is offering similar programs in other parts of the world, but this is the first such training in East Africa.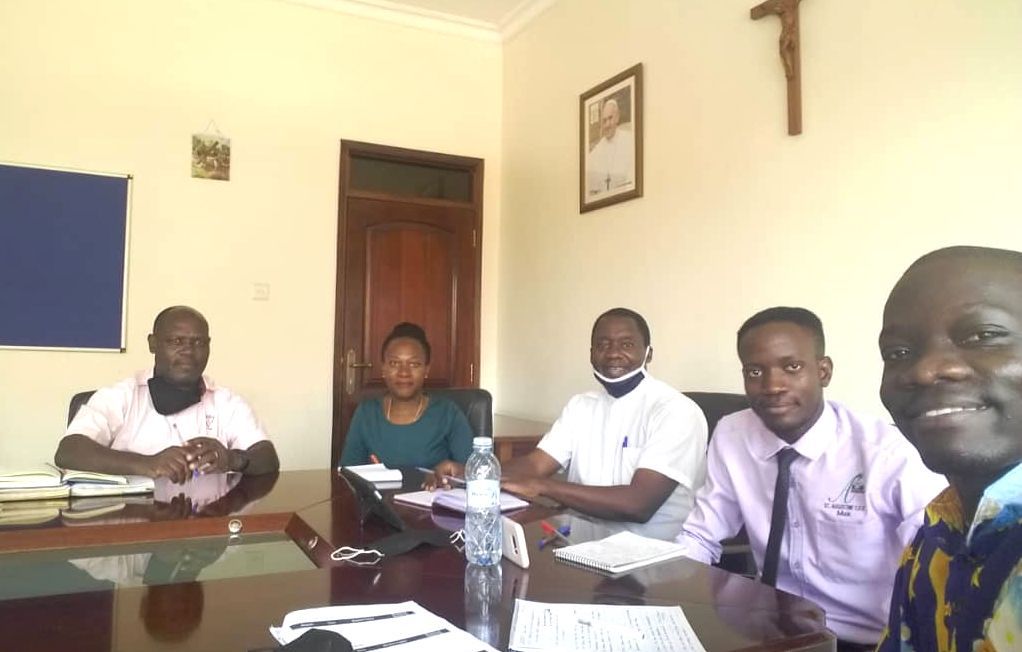 The East Africa program is being offered jointly by Australian Catholic University's La Salle Academy and Catholic Schools Youth Ministry Uganda.
"From the feedback we are getting after (the) launch, the interest is great. The participants hope the training will improve their leadership skills in areas of their work," said Beckham Masiko, the overall administrator of the program in East Africa, while explaining that the leaders will participate in the training in hubs or small groups of six to seven people.
In the first part of the 12-week program, which runs until May 19, the course will tackle faith formation and new evangelization. The second part will explore how to create centers of new evangelization in Catholic schools, parishes and church ministries.
Peter Woods, director of Teacher Faith Formation at Australian Catholic University's La Salle Academy, said it was important to equip the leaders with an understanding of the church's mission of evangelization so that they can work effectively.
After the course, he explained, the organizers hope the leaders in the training will continue to network, be part of the Catholic formation networks and also begin to implement the curriculum in schools, focusing on youth ministry and youth evangelization.