Film – "The Sexual Revolution: 50 Years  since Humanae Vitae"
30 November 2019 @ 2:00 PM

-

4:00 PM

Donation for afternoon tea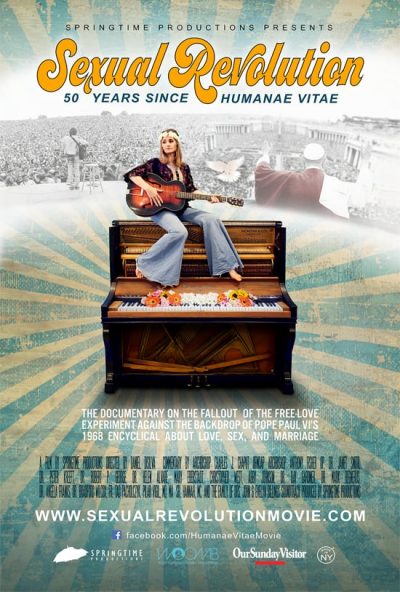 Narrated by a young woman who was an IVF baby, this film covers the 'free love' experimental ideas of the 1960s along-side the encyclical of Pope Paul VI and his prophetic messages regarding love, sex and marriage. It shows in parallel the development of the contraceptive pill with the study of natural fertility and the work of the Drs. Billings.
This film addresses many aspects so relevant in Theology of the Body.
Click
here
to watch the trailer.
RSVP: Rachel O'Rourke at rachweiss@gmail.com / ph: 0438 617 936
by Monday, 25th November.
Donations for refreshments appreciated.