International Conference on Comparative Theology
23 July 2019

-

24 July 2019

$150. – $300.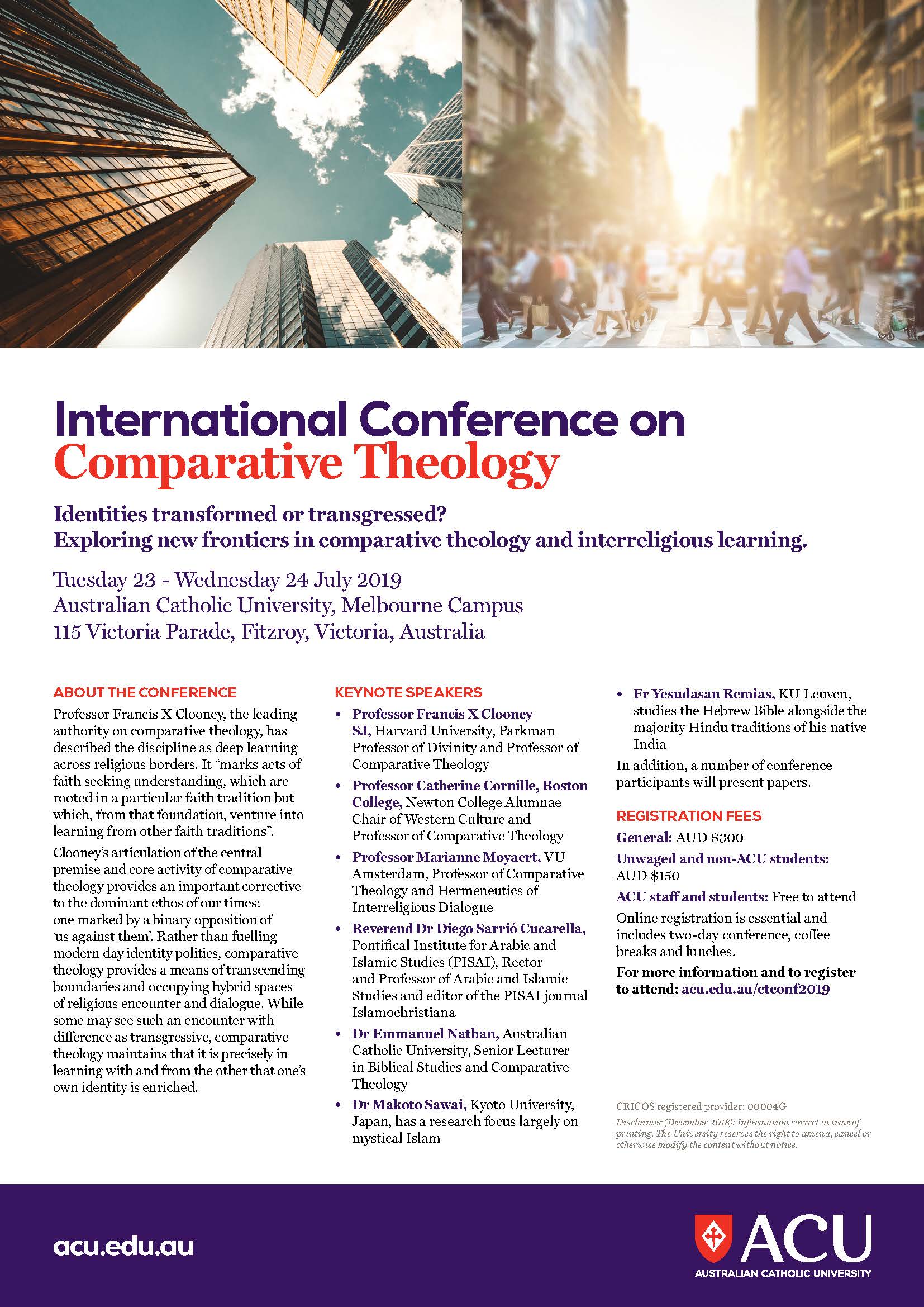 Identities transformed or transgressed?
Exploring new frontiers in comparative theology and interreligious learning.
Professor Francis X Clooney, the leading authority on comparative theology, has described the discipline as deep learning across religious borders. It "marks acts of faith seeking understanding, which are rooted in a particular faith tradition but which, from that foundation, venture into learning from other faith traditions".
Clooney's articulation of the central premise and core activity of comparative theology provides an important corrective to the dominant ethos of our times: one marked by a binary opposition of 'us against them'. Rather than fuelling modern day identity politics, comparative theology provides a means of transcending boundaries and occupying hybrid spaces of religious encounter and dialogue. While some may see such an encounter with difference as transgressive, comparative theology maintains that it is precisely in learning with and from the other that one's own identity is enriched.