Exploring faith can be fun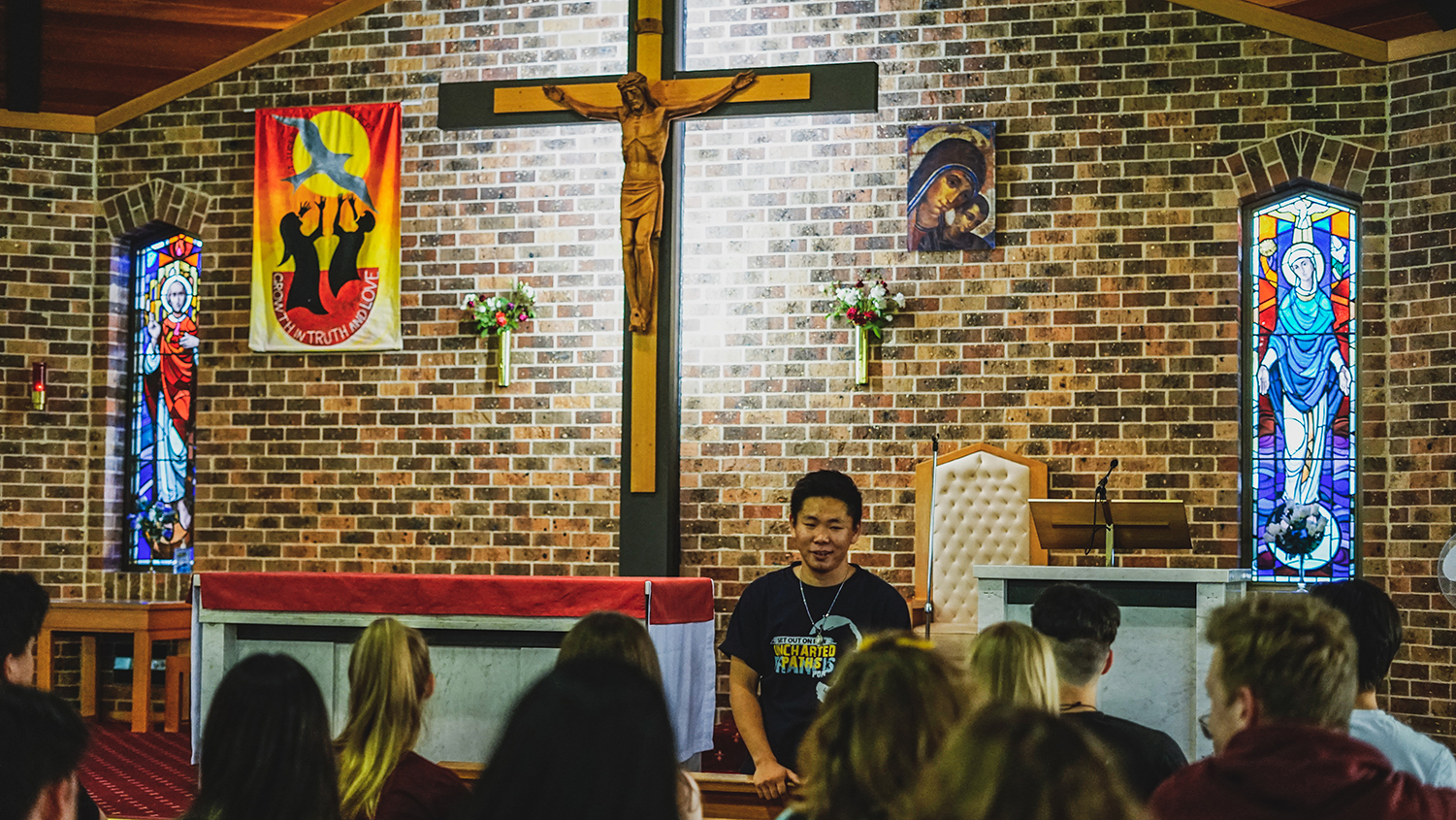 A faith initiative is being piloted in a number of parishes across the Archdiocese to help young people explore life and faith in a fun and inspiring way.
LIFE Lessons (Living In Faith Everyday) aims to invite students primarily in public schools from Kindergarten through to Year 12, along with their parents, to attend weekly sessions of prayer, reflection and interactive games.
"Approximately 50 per cent of families in our Catholic parishes have their children enrolled in state schools, and so LIFE Lessons becomes an important way for these children to remain connected with their local parish community," Archdiocesan Pastoral and Mission Formation Coordinator Christian Nobleza said.
It is important for parents to attend the sessions so they could be active in the faith journey of their children.
"Our Church affirms that parents have a key role in developing the faith of their children, and we hope that LIFE Lessons will provide useful tools for families to continue nurturing their faith at home as well," he said.
LIFE Lessons will be run by local parish teams comprising clergy, youth ministers and catechist volunteers.
Vicar General of the Archdiocese and Wanniassa Parish Priest Fr Tony Percy is eager to get it up and running in his parish to connect young people with each other, with God and the Church.
"With the impressive growth that youth ministry in the Archdiocese has experienced over these past years, LIFE Lessons provides a platform where peer-to-peer ministry can take place in a new way," Fr Tony said.
"Pope Francis has said on a number of occasions that we are not living in an era of change, but a change of era, and a new approach is called for and we hope that it will be a raging success."
Other parishes across the Archdiocese are looking to implement LIFE Lessons this year.
Contact Christian Nobleza on (02) 6239 9826 or to be involved in LIFE Lessons at Wanniassa contact the parish office on 0404 313 743.