Facing challenges of a tough year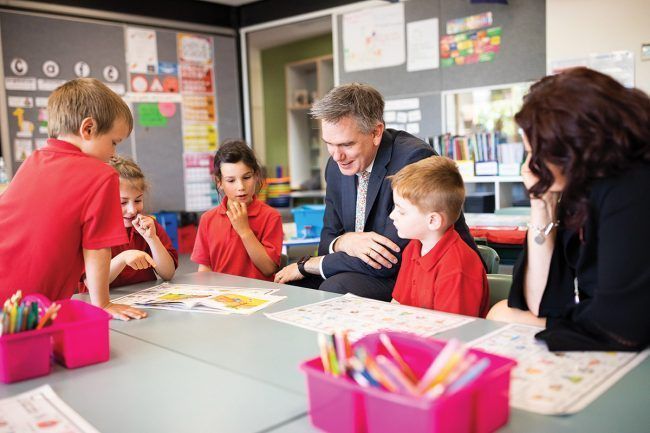 Despite the fantastic diversity of Catholic education in the Archdiocese, our schools have faced common challenges in what has been a tough year in so many ways.
We have 56 schools and eight early learning centres that employ more than 2000 teachers to serve the needs of more than 21,000 students. Our schools serve communities from Pambula on the south coast to Crookwell in the north and Lake Cargelligo to the west, covering 88,000 square kilometres.
In recent years as an Archdiocesan community we have gone through bushfires, smothering smoke and then the school-specific challenges associated with COVID.
This year was a reminder that whatever the challenges and despite great uncertainty we can and must continue to provide care and learning to our students.
This was made possible by the great skill and passion of our teachers. It was a reminder of the fantastic community and learning institutions our Catholic schools are to their families and students.
Despite the many great things happening in Catholic schools across the Archdiocese, we continue to strive for improvement in the interests of our students. This year our system of schools embarked on a long-term journey that started with the pursuit of two bold goals:
• Every child is a competent reader
• High impact teacher practice is visible in every classroom.
These two goals drive our improvement objectives in every school. Our system's precise focus, energy and commitment in teaching and learning is realising these goals through an evidence-based approach.
We recognise that it all starts with the teacher and that they are the most important learners. We have invested significantly in their development accordingly with a focus on high-impact teaching practice informed by the science of learning.
We are calling this program Catalyst and I have been inspired by the level of enthusiasm with which our school leaders and staff have embraced it. Many teachers have spontaneously said to me that Catalyst has reconnected them with their vocation as a teacher. It will be exciting to extend this important work in 2022 and beyond.
Any reflection on a year must end with a nod to those who are retiring from the great vocation of education. It was an honour to gather with our principals to farewell those retiring from principalship. To all who are retiring this year from Catholic education, in whatever capacity, let me thank you for your contribution and dedication on behalf of the students whose lives you have indelibly shaped.