Five minutes with Anh Tran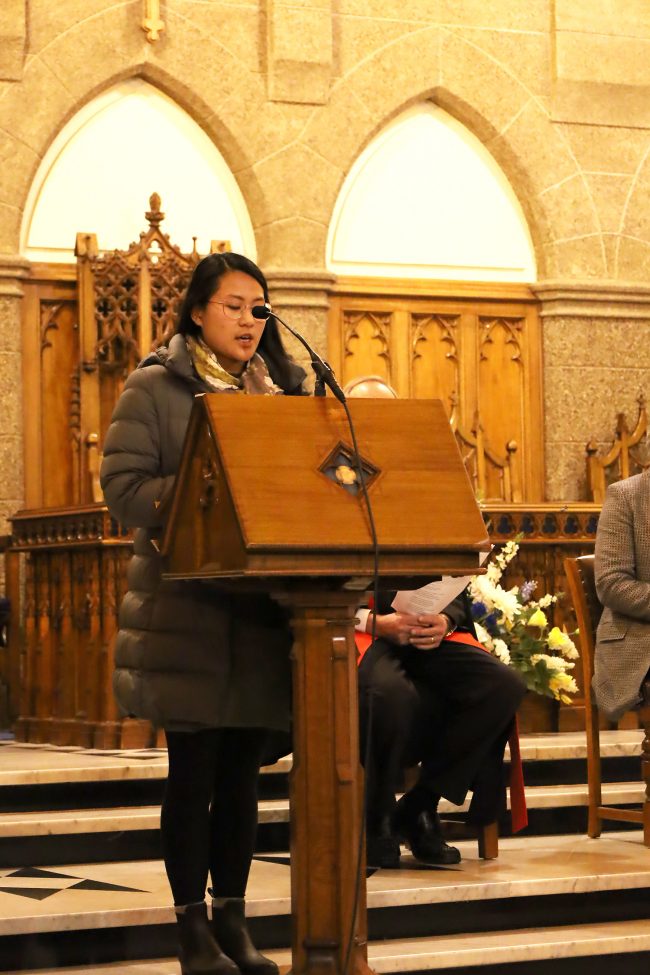 Catholic Voice spent five minutes with 25-year-old youth minister Anh Tran. The former St Clare's College student talks about her role inspiring a new generation of the Church.
How long have you been a youth minister?
I have 10 years of experience as a volunteer in youth ministry, but this is my first year with the Archdiocese as a youth minister.
What inspired you to become a youth minister?
I saw it as an opportunity for youth to come and know the love of Christ in their life, and I did it for my younger friends who struggle knowing their worth and who they are in Christ.
What is the best part of the role?
Seeing people come out of their shell and not be afraid of judgement or being themselves.
Do you have any other jobs and qualifications?
I have a diploma in interior design and also work at a bedding and homeware store.
What is your message to young people?
If you give your life to Christ, no matter how hard it gets he will never disappoint you.
What was cool/on trend when you were young but isn't now?
The clothing shop Supré.
What artist or band do you always recommend when someone asks for music recommendations?
I love Tori Kelly (her gospel album is amazing) and a band I would definitely recommend Is The Fray, especially their old music.
If you could invite three people to dinner, who would they be?
Mother Teresa of Calcutta, my Ba Ngoai (Grandma) who passed away 10 years ago and St John Paul II because he had a love for youth and a wealth of knowledge.
Would you rather go back in time or be able to go into the future?
I would rather go back in time because I don't want any spoilers about what the future holds for me.
What's the best advice you have ever received?
A good friend once told me: "You don't need to learn how to let God love you; only God knows how to truly love us. The best part is we just need to be present with him."
What is on your bucket list?
I want to go to the next World Youth Day in Portugal; I would love to volunteer at an orphanage in Vietnam and I would love to travel Australia in a van and then build a sustainable house.