Five minutes with Bishop Pat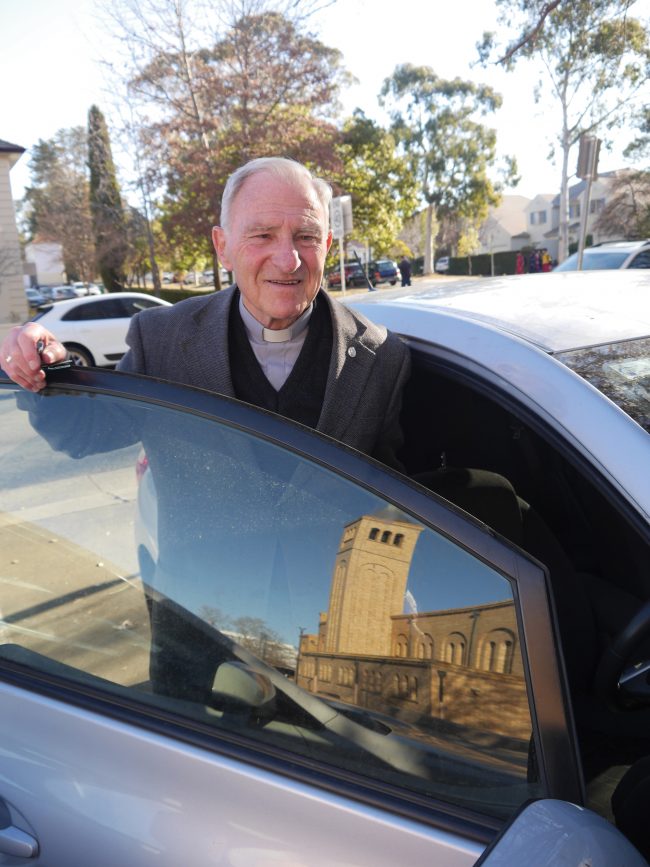 What is one of your happiest memories of the priesthood?
I was ordained to the priesthood in my home parish in Queanbeyan on 17 July 1965, aged 23. Then, on 18 April 1986, I was ordained bishop in St Christopher's Cathedral, aged 44. In both places, I was very much "at home". I had done all my early education in St Christopher's parish and spent my first five years of priestly ministry there. As I was leaving, I told the parishioners that they were the happiest five years of my life. When I left Goulburn two years later, I told the parishioners there that the two years spent with them were just as happy.
What do you do in retirement?
I decided to retire in 2012 at the age of 70 rather than 75, saying that I was leaving behind meetings, bureaucracy and church politics to continue with the pastoral ministry that drew me into the priesthood in the first place. By and large, I have been able to do that by "supplying" in parishes, giving the occasional talk or retreat, and continuing with the pastoral contacts from my earlier life.
It is a joy to walk down the street in Manuka or Queanbeyan and meet with friends from my earlier life. My hair has turned from black to grey and sometimes my old friends have to jog my memory with details of the past. But it is satisfying to be able to recall those earlier years. I have been involved in 28 funerals this year. When people say to me, "that must be depressing", I reply that, on the contrary, it is a time when so many positive elements are revealed in the life of the deceased person and there is the opportunity to help family and friends to experience it all in the context of Jesus' resurrection.
Any regrets?
I can genuinely say that there has never been a day in my life when I haven't thanked God for the gift of being called to be a priest. That is not to say that there haven't been a few tough times, but they have been easily outnumbered by grace-filled days.
Any advice for those considering the priesthood?
The biggest challenge, I believe, facing young men considering a vocation to the priesthood today is that of celibacy. The decision to renounce the opportunity to marry and have a family is enormous. About half of my ordination class of 1965 have resigned from active ministry, not through loss of faith or love for the priesthood but because they concluded that they might have had a vocation to the priesthood but not to celibacy. I too, have had issues to face in all this, but I thank God for my family and for the wholesome pastoral friendships which have sustained me throughout 56 years as a priest and 35 years as a bishop. On Father's Day, I am glad to be "Father Pat" to those who know me best.
PS My little pup, Clara, is a great companion in these COVID days when otherwise I would be living alone.