FROM AN OLD ROMAN – St. Peter's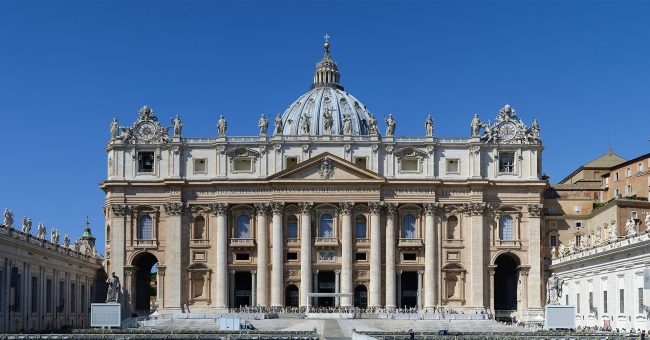 In most seminaries at that time, Thursdays and Sundays were days off. So we had lectures on Monday, Tuesday and Wednesday and then on Friday and Saturday. There was no "weekend". It was a good arrangement once you got used to it. Thursday, in particular, was a day for exploring Rome and we had three hours in the morning and four in the afternoon to do just that.
We had in our camarata (the 8th camarata) a Norwegian named Eric who had been at Prop for three years of Philosophy and had another four years to go to priesthood. He was fluent in a Scandinavian language, German, French, English and Italian and a bit of Esperanto as well. What he didn't know about Rome didn't matter.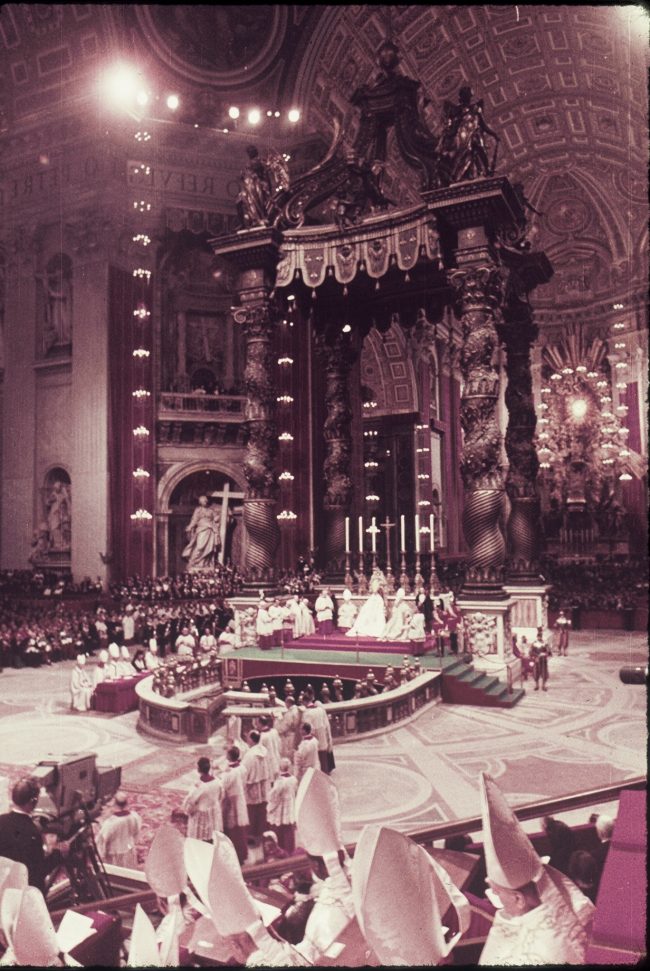 Eric loved Rome; loved its strengths and weaknesses and loved particularly showing people round. He oozed that "romanita" I mentioned earlier. So on the first available Thursday morning Eric took a group of us to St. Peter's.
As we approached the basilica across the piazza it looked big but not that big. The architect Bramante had the façade in perfect balance. But when I walked through the front door, the immensity of the building struck me – our parish church could fit in there four or five times. The place didn't feel empty, it felt full and it drew me in.
I knelt down on the floor, there were no seats, and prayed: "There is one thng I ask of the Lord, for this I long, to live in the house of the Lord all the days of my life; to savour the sweetness of the Lord, to behold his presence"(Ps 27). That's what St. Peter's taught me.
Over the next years I visited St. Peter's frequently. I said my first Mass there in a chapel next to the tomb of St. Peter. And in my last year in Rome, 1964, I tried to say Mass in that Chapel every Thursday morning at 6.30.
By that time, some enterprising sacristan had installed a coffee bar and revived a large charcoal fire in the priests' sacristy to make it more pleasant. My next move, after coffee, was to visit some place of interest like the tomb of Bonnie Prince Charlie in St Peter's.