'Hidden treasures' thanked for their riches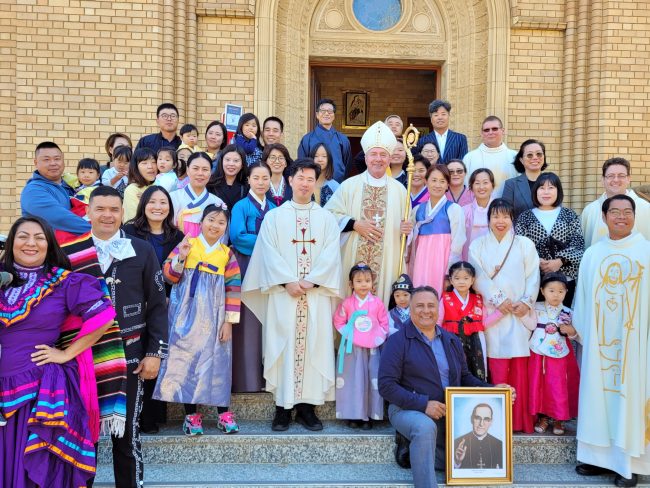 Australia's multicultural heritage is one of the country's great "hidden treasures", according to Archbishop Christopher Prowse.
The Archbishop was speaking at the annual Multicultural Mass at St Christopher's Cathedral last Sunday.
He thanked Catholic migrant communities for the strong commitment to the three "great yeses" they brought to the "truth of life lived out in Australia".
These included saying "yes" to the truth of their Christian faith, "yes" to the central importance of marriage and family, and "yes" to contributing to the life of the nation.
He said migrants had made an enormous contribution to Australia in many areas, including in the economy, and in science and education.
Members of the Archdiocese's multicultural communities wore traditional dress and brought music and songs and iconic works of art from their homelands to the celebration.
Representatives from the Korean, Indonesian, Filipino, Vietnamese, African, Anglo-Indian, Mexican and other Spanish-speaking communities took an active part in the liturgy.
The African community was especially prominent with drums and singing.
They were joined by priests from Poland, the Philippines, and Korea who concelebrated Mass with the Archbishop.
For Archbishop Prowse they were all representative of these "hidden treasures".
"You wonderful people from overseas, thank you so much for your patience, for your humility, for your determination to make a contribution to Australia," he said.