Hoping for a new vaccine to go viral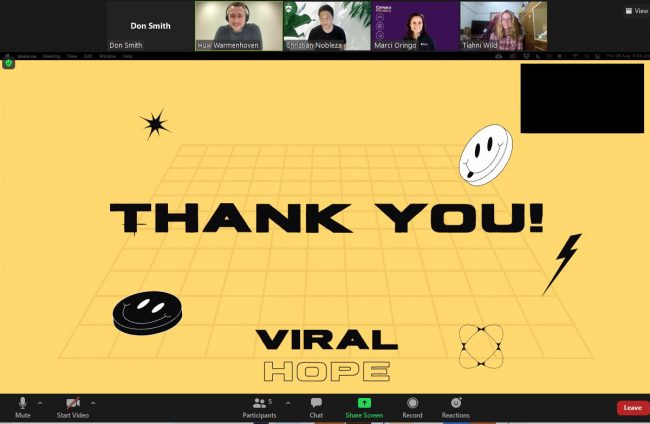 Vaccine talk is on everyone's lips and AstraZeneca and Pfizer are today household words when two years ago the vaccines didn't even exist.
For Archbishop Christopher Prowse and the archdiocese's youth, however, there's another vaccine that should be a household word.
"That is the vaccine called Hope," the Archbishop said. "It should be placed into the hearts of everybody."
The Archbishop was speaking at last week's gathering of archdiocesan youth who met online via Zoom for their first catch-up during the current lockdown.
Getting hope to go viral was the theme of the event appropriately titled "Viral Hope".
Huw Warmenhoven, the archdiocese's youth ministry manager, said the event was "all about creating a space for young adults to connect online, gather in prayer, and reflect on messages of hope."
The youth ministers were joined by other young people from the archdiocese, including Marci Oringo of the Australian Catholic University's Campus Ministry and high school students.
Participants were asked to share their thoughts on how they could be people of "viral hope" and what they could do to grow in faith during the lockdown.
"Reach out", "share the 'Good News' ", be "generous", "prayerful", "reflective" and "read scripture" were a few of the ideas that participants offered.
One person suggested simply being a "good bean".
The Archbishop commended the participants for the important work they do in the archdiocese and welcomed their theme of "viral hope".
"With the pandemic and all in lockdown, the urgency of 'hope' becomes even more so [today]," he said.