'Just a number': dying without dignity in India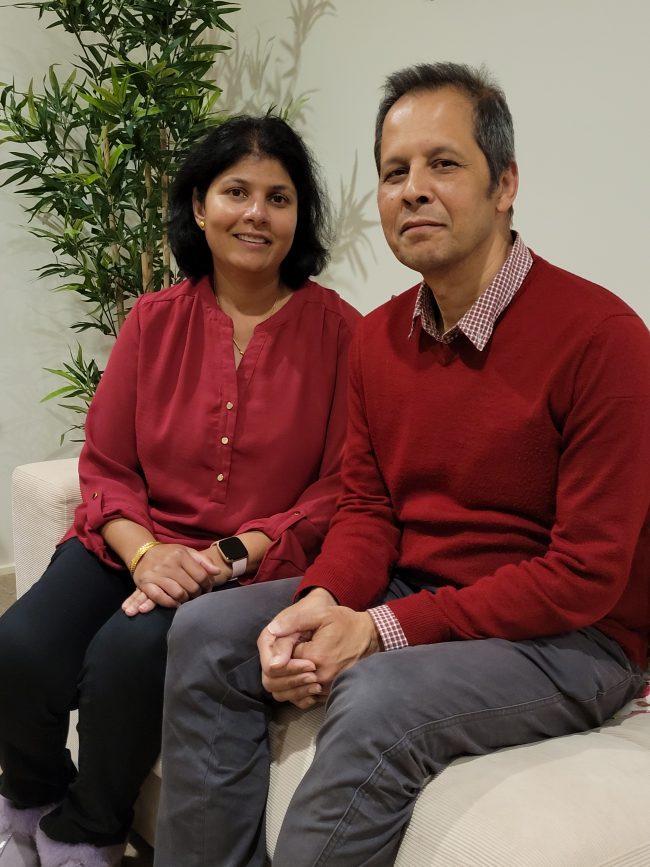 Tragic stories are emerging from the archdiocese's Indian community of family and friends impacted by the COVID-19 crisis sweeping India.
Canberra's Charmaine and Stephen Mathias are an Indian migrant family that has been affected.
Charmaine was grieving the loss of her father to COVID in the US last November when she received news in mid-April her brother in India had caught the virus.
Text messages to him went unanswered, a sign he was unwell.
A few days after the Mathias' parish priest, Fr Tony Percy, offered Mass for Charmaine's brother they heard he had pulled through.
"It was almost like a miracle," Charmaine said.
Last week Stephen found out two friends he had known since primary school had died from COVID in New Delhi.
The first died in an ambulance after being turned away by four hospitals swamped with victims.
The second friend was the carer of a family of five, all infected.
When his condition suddenly deteriorated, the family decided they would take him to hospital the following morning, but he died on the way.
Dignity in passing has been abandoned, they say, with the dead being cremated without ceremony and with no chance for a proper farewell by loved ones.
"You become just a number," Stephen said.
The Catholic Bishops' Conference of India will hold a day of prayer and fasting on Friday 7 May in solidarity with those suffering.
They will be joined that day by Australia's Syro-Malabar (Indian) Catholic Church which will also take up a special collection on Sunday 9 May.
Locally, the archdiocese's eight clergy from India, nearly all from the state of Kerala, are hearing heartbreaking accounts from home.
Archbishop Christopher Prowse said one of the priests has family infected with the virus.
"Let us all join in prayer for the great nation of India for God's healing of all its people during this COVID crisis," the Archbishop said.
"We pray especially for their relatives here in the archdiocese who worry and are deeply concerned for their loved ones back home."