Lenten Calvary and Resurrection in the sex abuse crisis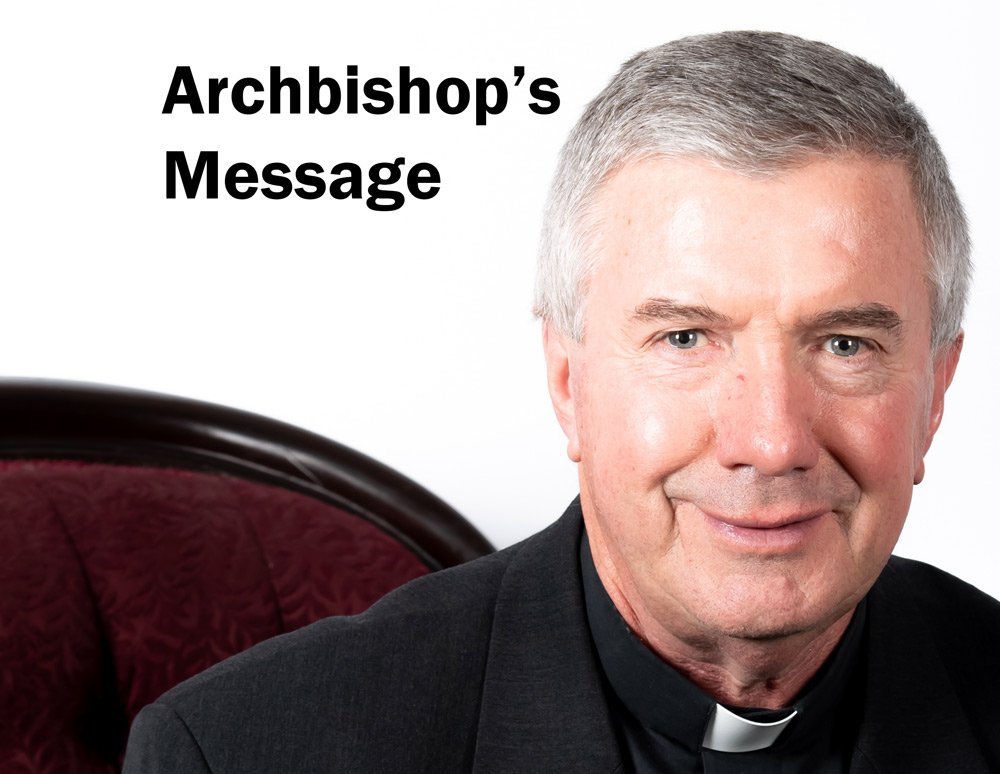 The conviction and sentencing of Cardinal George Pell continues to create enormous controversy in Australia, and particular dismay and distress for the Catholic community.
In the midst of all these great concerns, I found myself recently participating in an Ecumenical gathering outside Parliament House one Saturday afternoon. Soon after I arrived, I was very pleasantly surprised to hear a survivor of sex abuse in the Catholic Church publically state the following:
"I stand here today as a victim, a survivor, an overcomer of sexual abuse within the Church. I stand here today through the grace of God and the healing power of the Holy Spirit. I have forgiven the priest, I have forgiven the Church, I have forgiven myself and been set free of shame and betrayal. I stand here today, as one who loves my Church and will stand for my Church not matter what. I pray to the Lord for the leaders of our Church and all those within our community impacted by this terrible crime. I pray Lord that they will come to know your love in their hearts and be blessed by your healing power. I pray Lord that they will know that, in the words of St Paul, nothing is able to come between us and the love of God in Christ Jesus our Lord. Amen."
I felt immediately refreshed in my spirit when I heard these truly incredible words. I spoke to the survivor and congratulated her on her courage to speak about such personal matters. As I was talking to her, the organisers of this Ecumenical conference asked both of us to participate, along with others, in short prayers of petition. I asked her if she felt it was appropriate for us to pray prayers for healing for our Churches together rather that separately. She readily agreed.
Therefore, when it became my turn to pray I said the following:
"Heavenly Father, humbly we pray, especially as Christians and Australians and for me as a Catholic Archbishop here in the Canberra and Goulburn region, for all survivors of sex abuse. I am so delighted to be next to my sister here who is a survivor of sex abuse by a priest many years ago. I ask for your blessing upon her and upon the Churches that we might learn from her, stand alongside all she symbolises in Australia, and see the hidden agenda of God in our time and place through the Calvary of their experiences. I ask my sister now, to pray for the wider Churches and especially for the Catholic Church".
I then knelt down alongside the survivor; she placed her hand on my shoulder and prayed the following:
"I pray today in the words of St Paul to the Ephesians, out of His infinite glory, may He give you the power through his Spirit for your hidden self to grow strong, so that Christ may live in your hearts through faith, and then, planted in love and built on love, you will with all the Saints, have strength to grasp the breadth and the length, the height and the depth, until knowing the love of Christ which is beyond all knowledge, you are filled with the utter fullness of God."
What an incredible moment of grace we all shared on the lawns of Parliament House! There was a good crowd present but many more participated electronically throughout Australia in this prayer gathering.
In the midst of this extremely challenging time for all of us, in such an episode like this we can see the glimmer of the Holy Spirit coming to help us in unexpected and surprising ways.
So dear friends, never let us lose hope but always trust in the Holy Spirit and be united in the faith that brings us together in Christ Jesus and His Church.
Archbishop Christopher Prowse
Catholic Archbishop of Canberra-Goulburn