Lessons from the Pell case: Fr Frank Brennan to deliver 16th St Thomas More lecture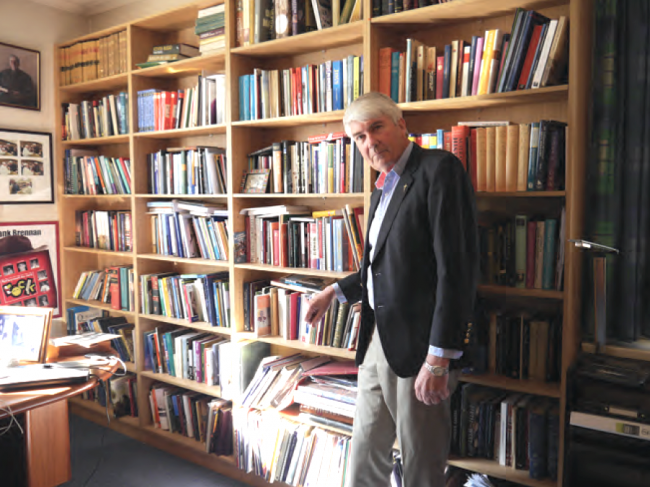 A year after the High Court's unanimous acquittal of Cardinal George Pell for child sexual assault charges, Fr Frank Brennan believes there are lessons to be learnt from the case for the church and for the state.
These lessons will be the subject of Fr Brennan's address to the annual St Thomas More Forum in Canberra on 25 June.
The Australian Catholic Bishop's Conference formally commissioned Fr Brennan to observe the proceedings and, when permitted by the lifting of suppression orders on media reporting, to offer commentary.
The respected Jesuit priest, human rights lawyer, and Rector of Newman College at the University of Melbourne, has drawn from these observations and his public remarks on the case for his latest book, Observations on the Pell Proceedings, published earlier this year on the first anniversary of the High Court acquittal.
"There's a lot of complexities…[with the case] and I thought it was best just to put it all out there and people can make their own assessment," he said of his reasons for publishing the book.
Asked if being both a priest and a lawyer was a difficult thing to reconcile when following the case, he said it was probably very useful as it gave him not only a ready understanding of church rituals and processions but also of the legal issues.
"When you actually looked at the evidence carefully it was not possible even to invent a theory, let alone find evidence, as to how Pell could be alone with two choir boys in the sacristy immediately after mass," he said.
Fr Brennan added he had strong concerns not just for Cardinal Pell but also for the complainant in the case and the trauma he would have endured during the legal processes, "when just routine policing, when just routine exercise of prosecutorial discretion, would have said, look this is not a case that has any chance of success and we just shouldn't proceed with it."
"So there are some of the lessons which I think we need to learn," he said.
The 16th Annual St Thomas More Lecture will take place at the Mercure Hotel in Braddon, ACT, on Friday 25 June at 7.30 pm. While ticket sales have ended, the event will be live-streamed on the Catholic Voice Youtube. Please go to https://www.youtube.com/watch?v=8fJXBuSerZs
For enquiries contact: forum@stthomasmore.org.au or call 0416 823 447.
Observations of the Pell Proceedings by Fr Frank Brennan SJ will be available at the Canberra Catholic Bookshop and can be purchased directly through the publisher at www.connorcourtpublishing.com.au.