LNE course attracts students from across Australia
More than 40 students from across Australia, including a group from the Archdiocese of Canberra and Goulburn, converged on St Christopher's Pastoral Centre on Friday evening, August 17 for a three day Leading the New Evangelisation (LNE) course.
This is the second time the course, part of the ACU Graduate Certificate Education, has been offered and immediately followed the Catholic Leaders Formation Symposium earlier on Friday.
The LNE foundation Unit completed over the weekend was 'Faith Formation and the New Evangelisation'.
The face-to-face component included lectures, seminars and a 'Porta Fidei' retreat experience conducted in the evening which was a key feature of the Unit.
The combining of a formation experience with academic input helped create an effective community learning context and laid a solid foundation for the content and skills covered.
It was an exciting weekend of learning about evangelisation, equipping participants for the mission of the Church.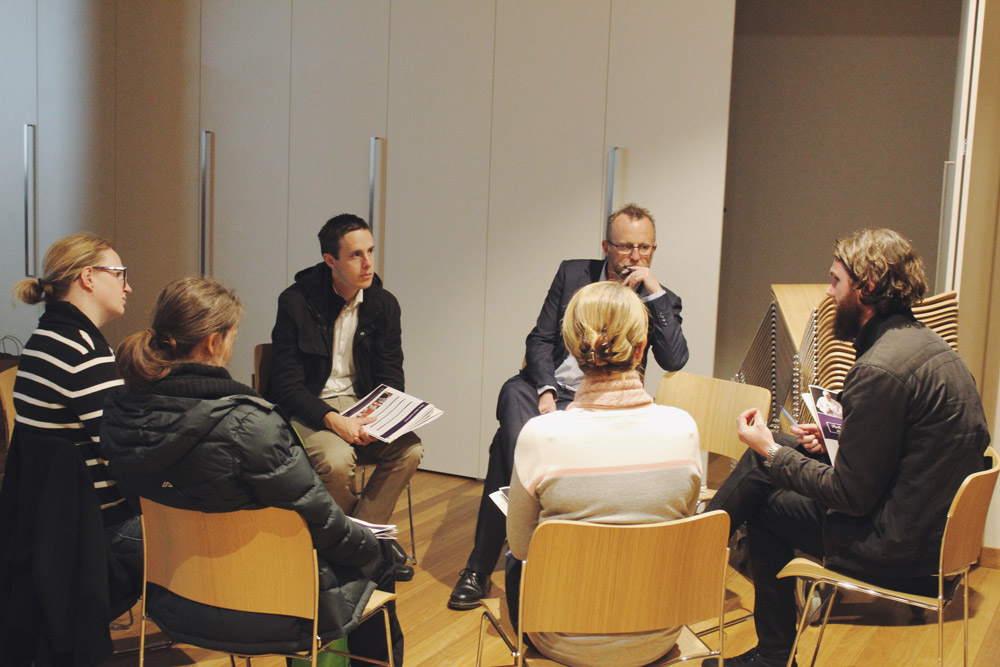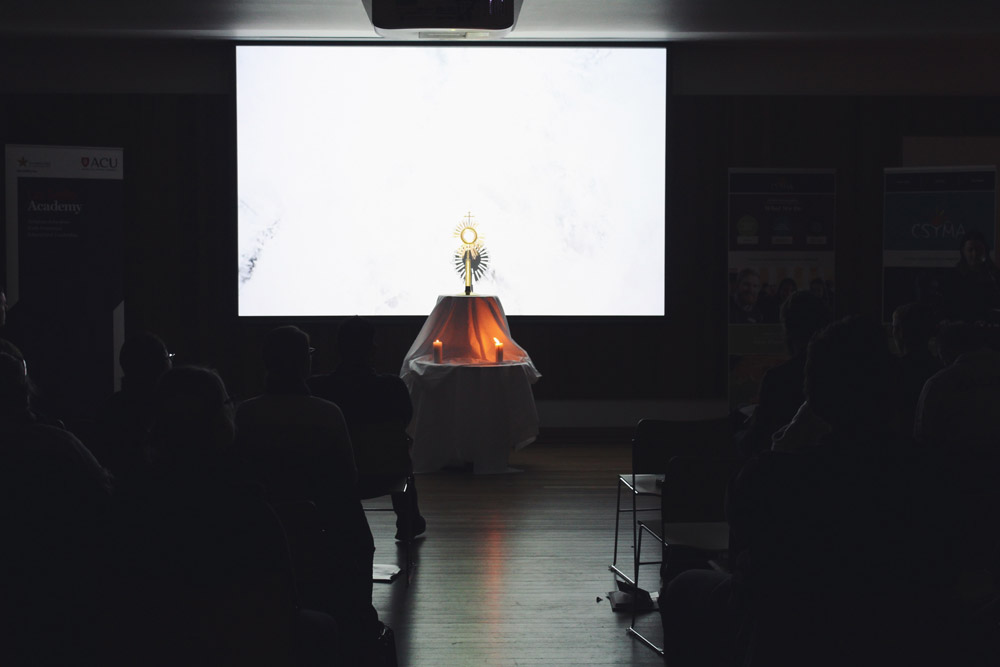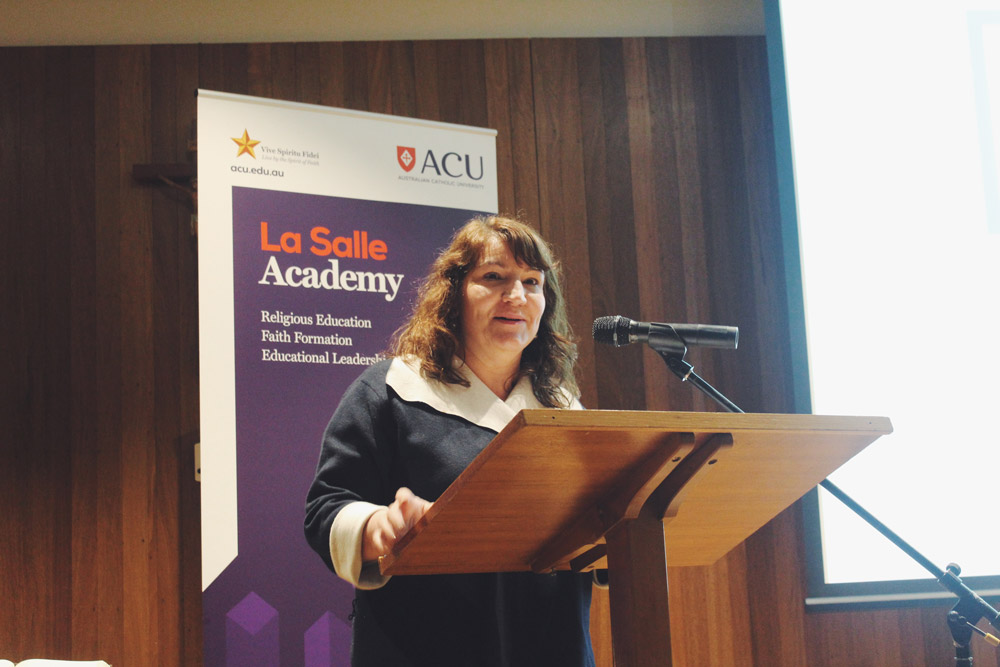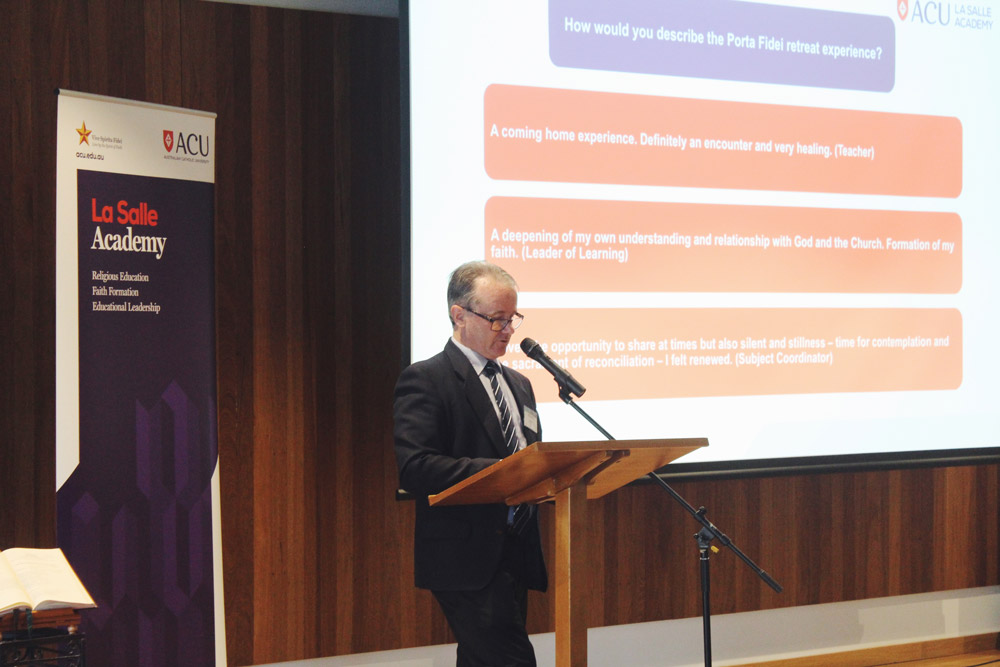 Photos: Rossen de Ramos
Participants said they found the course very beneficial. Here are some of the participant comments:
'The LNE unit provided an opportunity for a personal encounter with Jesus. It was an opportunity to learn more, to deepen and experience the love of Jesus alive in each of us'. RENATA POWELL, REC Newcastle Diocese.

'LNE is an important formation that enables teachers and those involved in evangelisation to understand their co-responsibility for this task.' LUKE MAHER, REC.

'The unit built upon my previous leadership experience and confirmed what is important in my vocation and mission'. ADAM NOLAN, Principal

'The LNE experience helped me to synthesize the calling of teachers in their vocation of RE in an ever changing world with practical ideas and skills.' ELSPETH, Secondary Teacher.

'It was invigorating both personally and professionally, re-igniting the passion to bring mission to my staff and school…It has given me direction to lead the school academically and spiritually.' SASH CODY, REC.