Local Life – Batemans Bay, Batlow, Cooma, Goulburn, Yass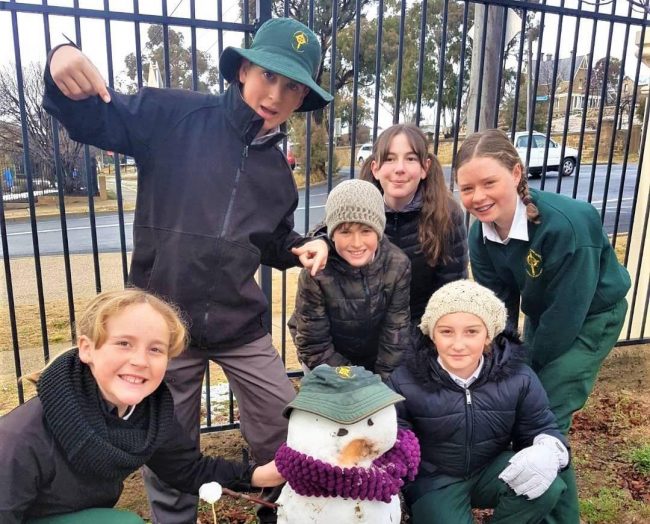 Winter is snow joke in Cooma
Students at St Patrick's were greeted with snow when they showed up to school last week. Most watched the snow fall from the warmth of their classroom, while others braved the cold and even managed to sneak in a new pupil.
---
Special visit at St Bernard's Primary
Kindy students at St Bernard's Primary Batemans Bay has a special visit from Fr Martins Aloga as part of their 'inquiry rotations'. Fr Martins spoke about the parts of the church following on his visit from the week before. Other rotations included learning about drawing, felt board stories and telling the time.
---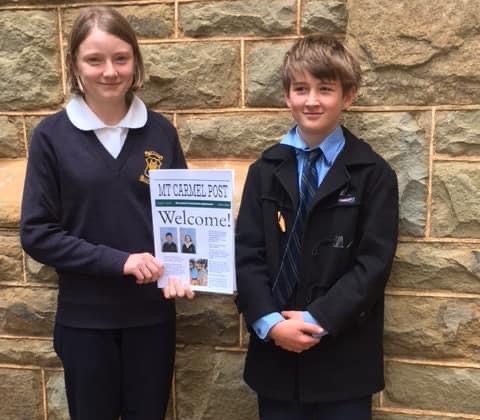 Mt Carmel Post reveal
The first edition of the Mt Carmel Post is hot off the press. Students Caitlin and Simon drove the initiative with the help of contributions from other students as well as Mrs Glover who supported and supervised the publication.
---
Bishop Lanigan's anniversary
Pioneer Bishop William Lanigan's 121st anniversary of death was marked on 13 June. He was born in Tipperary, Ireland, ordained priest at Maynooth on 8 April 1848 and emigrated to Sydney in 1859. After seven years' missionary work in Goulburn and Berrima, he was consecrated Bishop of Goulburn on 9 June 1867. When he arrived in Goulburn there were seven parishes served by 10 priests and one congregation of religious, the Sisters of Mercy. At the time, Boorowa was referred to as the 'Tipperary of Australia'. After 33 years of devoted service, Bishop Lanigan died in 1900.
---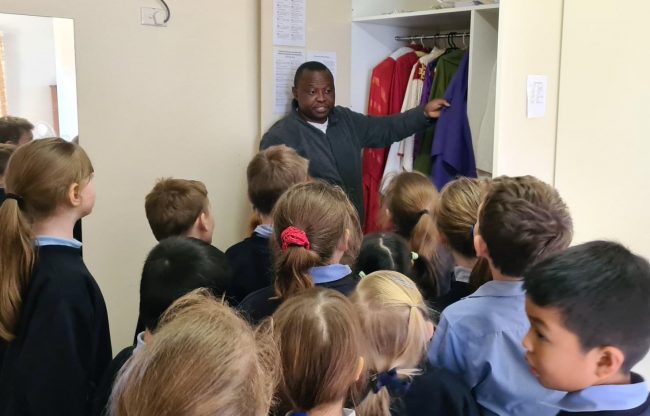 Lessons with Fr George Ogah
Kindy, Year 1 and Year 2 students at St Mary's Batlow enjoyed a wonderful lesson with Fr George Ogah after the Year 3 and 4 Mass. They explored special items in the church and learnt about rituals and their significance.