Local Life: Goulburn, Broulee, Boorowa and Nicholls
Splash of colour at Trinity
STAFF and students at Trinity Catholic College Goulburn were blasted with multi-coloured paint powder at their school Harmony Run. Harmony Week celebrates Australia's cultural diversity and the run recognises that unity through colour and fun.
Coast schools celebrate Easter
CARROLL College Broulee hosted a combined Easter Mass with St Mary's Primary School Moruya and St Bernard's Primary School Batemans Bay. This was the first time the schools had come together for this Mass since 2019.
Bonnets and bunnies at Boorowa
CHILDREN from the Boorowa Early Education Centre and students from St Joseph's Primary School and Boorowa Central School celebrated with an Easter bonnet parade. Students decorated their hats and showed off their designs at Boorowa's Recreation Park.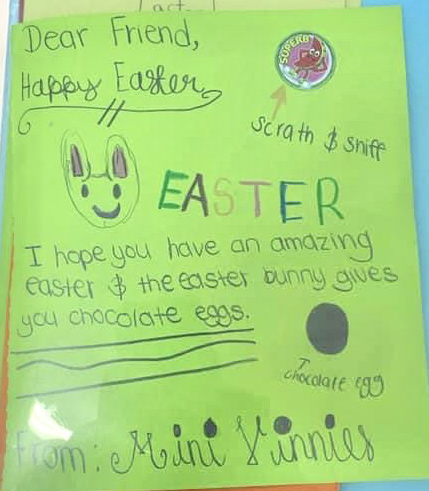 Easter cards for Vinnies Night Patrol
STUDENTS on the Mini Vinnies team at Holy Spirit Primary School Nicholls created Easter cards for the night patrol van. Mini Vinnies empowers primary school students to become advocates in their school and local community by putting their values into action. The cards came with a bag of Easter eggs and went out to Canberrans in need.