Low Esteem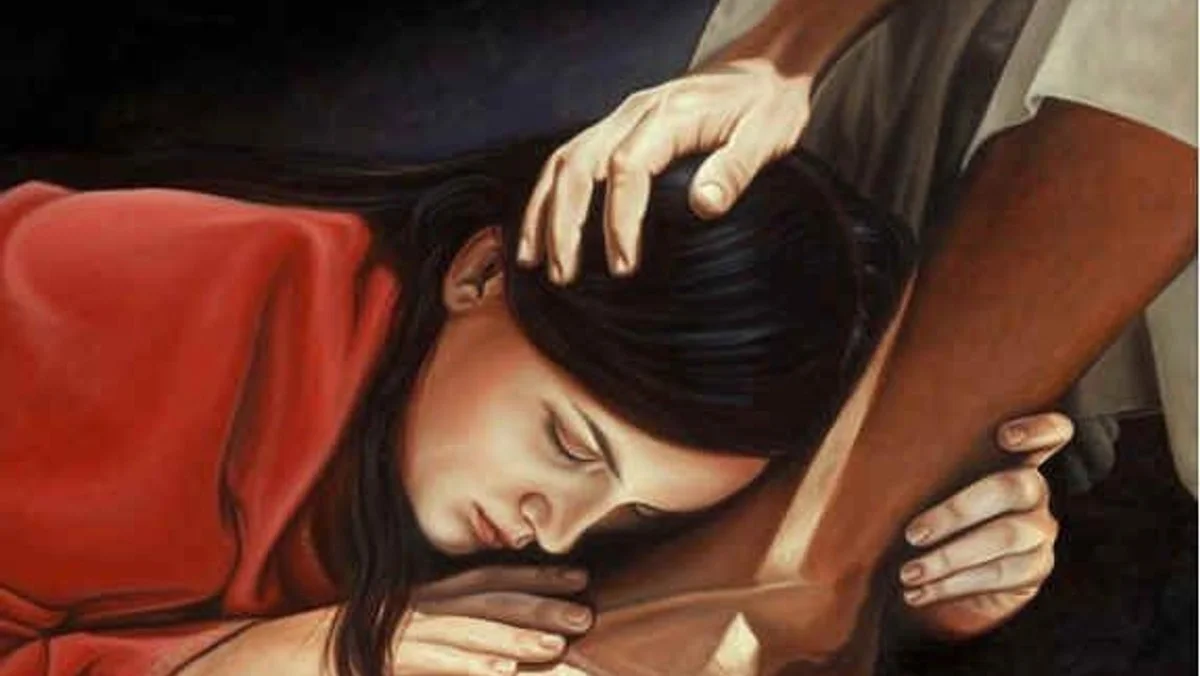 Jesus of Nazareth is murdered.
His innocent blood flows freely in and over each one of us.
Matthew 26-27 begins with a critical preamble.
An unnamed woman anoints Jesus at Bethany (Matthew 26:6-13). The apostles are not happy, but Jesus 'sets them straight':
Why do you trouble the woman? She has performed a beautiful service for me. For you always have the poor with you, but you will not always have me.
By pouring this ointment on my body, she has prepared me for burial.
The Greek word 'kalos' means 'beautiful,' and carries the connotation of 'appropriate or fitting for this occasion:'
In other words, this unnamed woman understood the cost of the passion of Jesus, demonstrated by her extravagant – beautiful – use of the ointment (Brendan Byrne, SJ).
Contrast this with Judas, who sells Jesus cheaply. She, not he, understands the infinite worth of Jesus.
An early Second Century Homily rallies around such thinking:
We ought to regard Jesus Christ as God and judge of the living and the dead. We should not hold our Saviour in low esteem.
Jesus is unique. There is no one like him at all.
We let reverence and love be aroused.
Amen.