Marist service and reflection day for Year 10s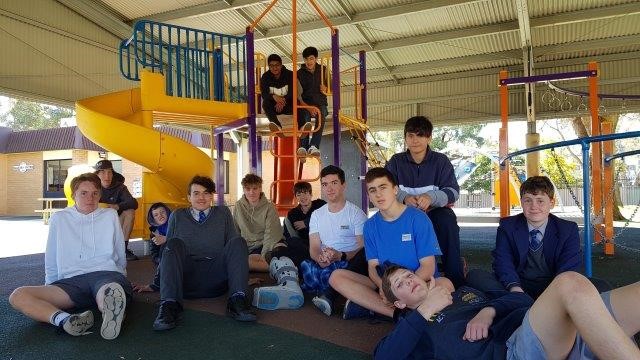 Now in its ninth year, Marist College Canberra has been running the Year 10 Service and Reflection Day.
The Day encourages students to step up and step out, to serve the wider community, reflect on their God given blessings and explore how these can be loving shared with others.
These two days of experiential learning take the students outside of the classroom environment, beyond their comfort zone and stretch them to have an encounter that is life changing.
We have heard many wonderful stories of encounter, challenge and opportunities to develop leadership skills and yesterday was no different. Staff reported students making connections with people in the venues they visited, learning the life stories of elderly people and managing the demands/joy of supporting students with special needs.
The Reflection days were generously staffed by House Deans or their delegate and effectively facilitated by Leesa Callaghan and Terence Pereira.
The Year 12 Marist Youth Ministry team plays an important role in the peer to peer ministry of these days and offers small group leadership, personal sharing, drama and games.
We are grateful that our Youth Ministry Officer Michael Seselja could also be in attendance.
I would like to thank Kathy Haseler for her excellent preparation and leadership of the Year 12 Teams and the accompanying administration and resources.