Mary: Disciple and Mother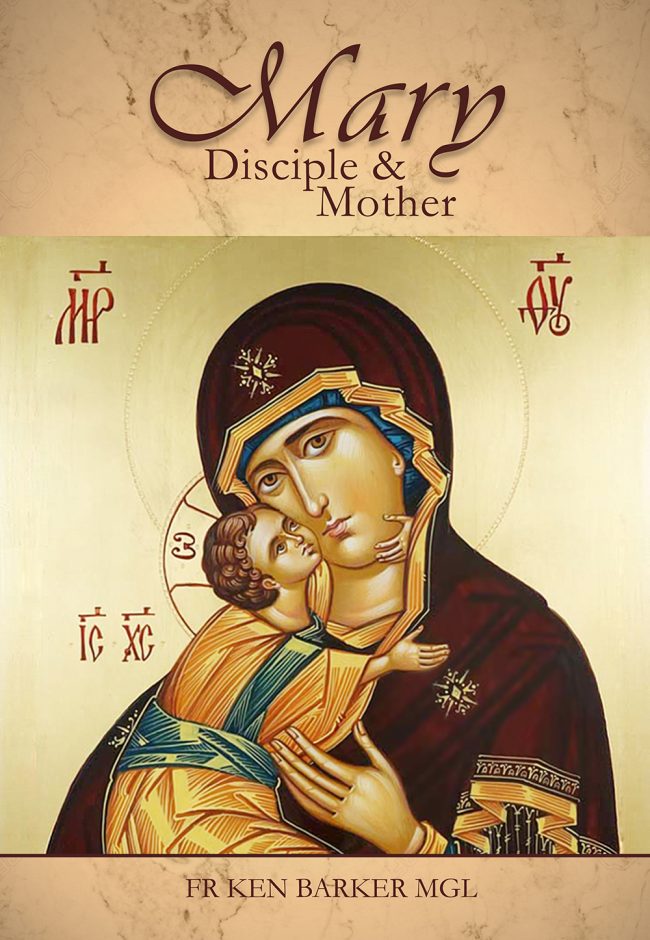 As a result of the COVID-19 pandemic, Pope Francis has asked the whole Church to turn to our Mother's maternal care. In a timely release, Fr Ken Barker MGL has just published his latest book called Mary: Disciple and Mother.
Recommending the book, Archbishop Christopher Prowse highlighted Fr Ken's skill for harmonising two seemingly very diverse dimensions of popular Catholic piety: traditional Catholic teaching on Mary, the Mother of God, and Charismatic experience.
Selina Hasham, Communications Director of Broken Bay Diocese praised the book, commenting particularly on the message of hope it provided during a time of confusion around gender.
"In a world where confusion abounds around gender, the feminine and what it means to be true women and men of faith, Fr Ken provides a luminous vision of hope for human flourishing under the guidance of the Mother of God."
Archbishop Julian Porteous of Hobart observed that the Catholic people instinctively turn to the strong warmth of our Mother's embrace and seek her help in turbulent and traumatic times.
"At the heart of the Catholic faith, there lives a love for Mary," Archbishop Porteous said.
"Fr Ken explores this love in this book. It ends fittingly with a prayer of entrustment. This meditation will lead to a desire to place our lives under the maternal care of the Mother of God".