Urgent demand for foster carers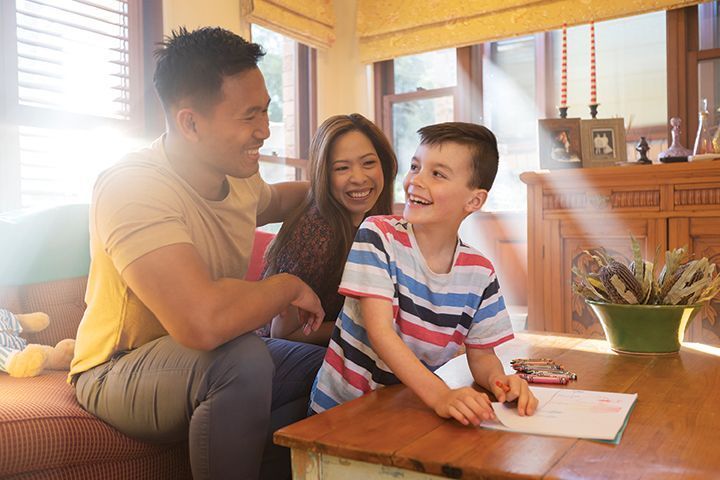 The children Steph has welcomed into her home are never far from her mind.
The Marymead respite carer has looked after children aged from two to 17 years over the past two years and considers them all an important part of her family dynamic.
"The kids we have cared for – the ones who come in and out of your home – you think about them often," she said.
"Whenever the opportunity arises, we will check in and see how that child is going in their journey, wherever that might be."
Marymead Director Permanency Rebecca Taylor said there is an urgent need for people who are willing to provide a safe and nurturing home for children and young people aged newborn to 18 years. This is especially true for ages nine and above, and carers who can take children on an emergency basis.
"We are looking for people who can care for children, young people and families by supporting restoration, adoption, guardianship or long-term foster care," Ms Taylor said.
"The priority is for children to have a permanent home and therefore it may not be known immediately what the long-term goal may be. Carers are always needed so if you have ever thought about becoming a carer, now is a great time."
Steph said an unexpected benefit to foster care was the impact it had on her marriage.
Ms Taylor said respite carers like Steph are a vital part of the foster care system, as they provide emergency accommodation to those in need, usually over a weekend.
"Even if you can do one day, one week or long term, we need you," she said.
Steph said an unexpected benefit to foster care was the impact it had on her marriage.
"It has strengthened our relationship," she said.
"We thought we were really strong going into this – it was one of the reasons we wanted to do it – but no, it has made us stronger."
Steph also learnt a lesson or two about taking things for granted.
"They teach you in training about what kind of scenarios the children might come from, based on experiences," she said.
"When you actually see that – things like food, bed, relationships, education and love… that's a big one."
Steph said she has no plans to stop offering foster care, as the demand – unfortunately – will always be there.
"If you do have something missing from your life, we say do it," she urged.
"It is a rewarding and wonderful experience. It is fulfilling, it's fun and challenging all at the same time. There's nothing better for your soul than hearing the laughter of a child."