Medicine of Immortality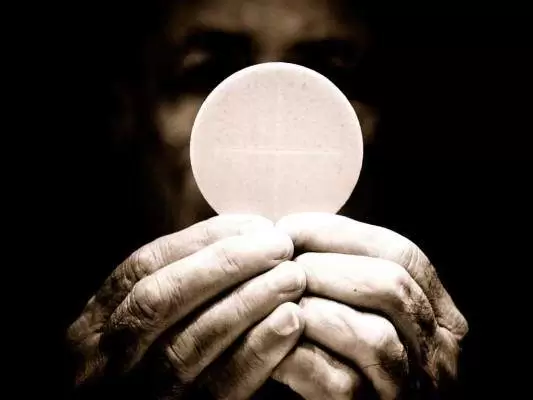 There is just one adjective in the Our Father:
Give us this day our daily bread.
Commenting on the first two words of this petition, the Catechism of the Catholic Church observes:
The trust of children who look to their Father for everything is beautiful (CCC 2828).
Then we have this mysterious and intriguing statement:
"Daily" (epiousios) occurs nowhere else in the New Testament (CCC 2837).
Rather than use the normal Greek word for daily, the Gospel writers preferred a word used nowhere else in Greek literature or the New Testament.
The word means super-essential or super-substantial.
Surely this helps us understand why the early Christians referred to the Eucharist as the Medicine of Immortality.
We are human beings. We need nourishment of body, soul and spirit (1 Thess. 5:23).
Only God provides for our deepest needs and how marvellously he does so with the Bread of Life (John 6).
On this feast of Corpus Christi, it will be worthwhile thinking about such matters as we join the Communion Procession.
Arise, let us proceed to receive the Medicine of Immortality.
Amen.