Movie Review: Lesson for life from 'Father Stu'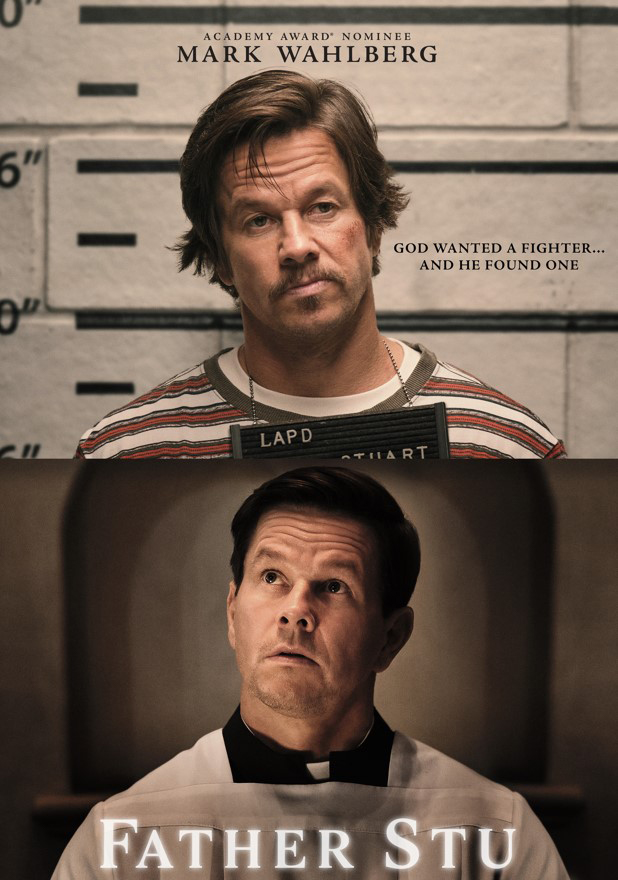 The Catholic Voice has FOUR double tickets to give away. The first four people to email catholic.voice@cg.org.au will receive the tickets. Fr Stu hits the cinemas around the country on May 12.
(UPDATE: The tickets went like hotcakes! Congratulations to Rita, Camille, Stewart and Carol. – we hope you enjoy the movie)
Few would have heard of Father Stuart Long but that is about to change.
The film about the agnostic amateur boxer turned Catholic priest will shortly hit the big screen in Australia.
'Father Stu' starring Mark Wahlberg, Mel Gibson, Jacki Weaver and Teresa Ruiz is a 'godless to God' true story about the rough and tumble boy from Montana in America's north-west who goes to Hollywood to be 'discovered', wanting to be a star.
Except Stu's dream becomes a nightmare when his motorbike t-bones a car and he is badly injured and not expected to survive.
But against the odds, Stu (Mark Wahlberg) does survive. Given a second chance at life, he experiences a soul-changing revelation and wants to give back, rather than simply take.
He tells his mother (Australia's Jacki Weaver), "I'm going to be a priest,"
"For halloween?", she says.
But it's no joke and against his parent's scepticism, Stu becomes Father Stu, a Catholic priest who inspires all with his compassion, his humour, his concern for the down and outs, and for those that carry their crosses.
He carries his own cross too, a degenerative muscle disorder that leaves him confined to a nursing home.
Even then, in the home, his courage and example cause many to reflect on their own lives and to make amends.
Gibson and Wahlberg are two of Hollywood's better known Catholics and in Wahlberg's case his portrayal of Father Stu partly parallels his own Catholic journey.
He is one of the world's highest paid actors and an American who loves cricket. He grew up in Boston Massachusetts as a kid on the streets, with drugs, gangs, racism, and violence all part of the mix. Imprisoned at 17, Wahlberg credits a meeting behind bars with a Catholic priest who turned his life around.
Now a devout Catholic with his wife Rhea and four children, Wahlberg has met the Pope, visits a church daily for prayer or Mass, and is a committed philanthropist who supports inner-city children and teens.
'Father Stu' opened in the United States in mid-April and early reviews suggest it's a film with its poignant and funny moments that takes matters of faith seriously.
For Wahlberg, the movie was an "open calling", an invitation" for anybody from any walk of life to reflect on the church". But above all, he said, it was a "love letter to the guy who died to build it."