National Briefs
THE agenda for the Fifth Plenary Council of Australia is expected to be published early next month. This follows the Australian Catholic Bishops Conference formally convoking the plenary council, with president Archbishop Mark Coleridge signing the decree on Pentecost Sunday. The convocation follows the approval of the related statutes and regulatory norms, the approval and February publication of the Council's working document Continuing the Journey and the recent approval of the Council agenda.
Australian Catholic Bishops Conference
---
SYDNEY Archdiocese's newest parish was the home of Australia's next saint-in-waiting Eileen O'Connor who lived, went to school and worshipped there. Archbishop Anthony Fisher OP formally recognised by Decree the creation of the new Parish of Sydney City South under the Patronage of Our Lady, St Joseph and St Vincent de Paul. It merges the parishes of Rosebery, Waterloo and Redfern. Occupying 4km of land, the new inner-city parish includes government housing, exclusive private real estate and everything in between.
The Catholic Weekly
---
GROWING up in wartorn Iraq Fr Majid Al Hanna saw plenty of heartbreak and lost everything he owned – but you would never guess it from his ever-ready smile. Now in Sydney, newly-ordained Fr Majid, 28, is the newest priest of the Syriac Catholic Church in Australia. The teenaged Majid, who didn't like going to Mass and preferred to hang out with friends or play on his computer, one night dreamed about a priest he knew "and the next morning I felt as though my life had turned completely the opposite way around. I just woke up and felt so different, so happy. I picked up the Bible and started to read it from the beginning."
The Catholic Weekly
---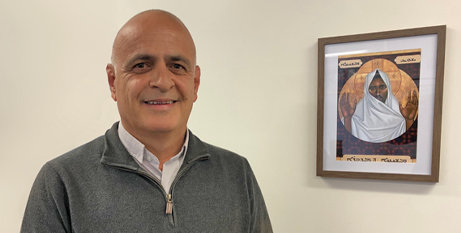 IRAQI-BORN and raised Fr Khalid Marogi, who has served as a priest in Australia for more than two decades, has taken up the role as director of the Australian Catholic Migrant and Refugee Office. He replaced long-time director Fr Maurizio Pettenà CS. Among the key tasks of the office is collaboration with dioceses and religious institutes to support visa applications for clergy and religious arriving from overseas.
ACBC Media Blog