National Briefs
IT WAS a case of third time lucky for newly-weds Sujin and Jason Wong. They were married at St Peter Chanel Catholic Church at Hunters Hill, just hours before being placed in lockdown. Despite the challenge of organising a wedding in five hours, they said they wouldn't have had their special day any other way. Witnessed by seven people and under the light of a full moon, they said they felt "so blessed" to be married before God … and the impending lockdown.
The Catholic Weekly
---
SYDNEY Archbishop Anthony Fisher OP has blasted draft assisted suicide laws in NSW parliament as "the last thing we need" while the state battles a COVID outbreak. There was "never a good time to introduce laws that sanction the killing of vulnerable human beings such as the terminally ill, elderly, frail and suffering," he wrote. "But to introduce such a bill in the middle of a pandemic and amidst lockdowns adversely affecting the lives and livelihoods of millions seems especially insensitive."
The Catholic Weekly
---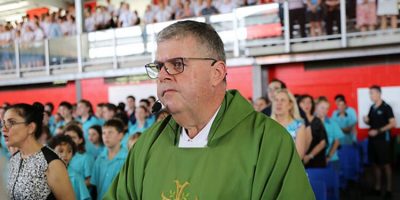 A NEW generation of priests must be found in Queensland's parishes and church communities, otherwise the Church will continue to struggle, Fr Neil Muir says. The Cairns priest has been named rector of Holy Spirit Seminary in Brisbane. "We're quite happy to have priests, particularly if they come from another place, but we're not calling or encouraging young men from within our ranks," he said. Rekindling a culture of vocations must be a Church priority – whether it is supporting a call to marriage, religious life, single life or the priesthood.
The Catholic Leader
---
PARISHIONERS gathered at Melbourne's St James' Church in Brighton for an official blessing of the cross which will be erected as part of the new church building. The site is of great significance in the history of Catholicism in Victoria. In 1854, a mission to Brighton was established and covered the vast territory from Gippsland to the Mornington Peninsula. A fire in 2015 destroyed the church building, with the roof collapsing and the loss of the interior including elaborate mosaics, stained-glass windows, the altar, pews and the original Alfred Fuller organ.
Melbourne Catholic