National Briefs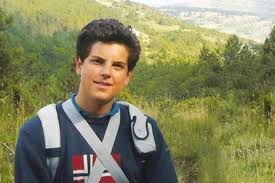 A NEW Catholic school for the community of Moama in the Wilcannia-Forbes Diocese has been named after an Italian boy beatified last year by Pope Francis. The college has been named in honour of Blessed Carlo Acutis, 15, whose life was dedicated to the spread of devotion to the Blessed Eucharist through the power of technology. Bishop Columba Macbeth-Green said it was the first face-to-face school to be named after "such an inspiring young person who showed that children and teenagers and children can live lives devoted to God and to caring for those around them".
• Wilcannia-Forbes Diocese
---
COVID restrictions and an extension to the lockdown have increased the strain on families throughout Greater Sydney. In response, communities from Sydney's southwest have started volunteer-run meal services to provide those in need with home-cooked dishes. St Peter Chanel and St Joseph parish in Berala, together with St Peter Chanel Catholic Primary School, have launched 'Food for Friends', a parish-focussed program that joins volunteers with fellow parishioners who are doing it tough. The parishes of St Joseph's Moorebank and St Christopher's Holsworthy, run by the Somascan Fathers, have launched a similar program.
• The Catholic Weekly
---
CATHOLIC doctor Tim Coyle recalls the moment he witnessed a set of twins born alive during an abortion procedure. It was 1974 when he and his wife Anne worked for the UK's National Health Service – and the experience still haunts him. He said a woman was carrying out an abortion, and twins were born during the procedure. "They were alive, two little babies, and were looking up from a kidney dish. They were gapping at us. Horrible," he said. Dr Coyle understands that the babies were not allowed to live. His grim reflection comes as a bill introduced into federal parliament by Queensland MP George Christensen aims to protect the lives of babies born alive as a result of abortions.
• The Catholic Leader
---
CLINTON McGoldrick and Onyinye Nwamadi are recipients of a life-changing Australian Catholic Universityscholarship which provides up to $100,000 to emerging Aboriginal and Torres Strait Islander leaders to support their education and professional careers. Brisbane's first Aboriginal Deacon, Mr McGoldrick has commenced a Bachelor of Theology at ACU's Brisbane campus and is eyeing a Ph.D. that would explore the impact on indigenous cultures of European colonisation in Australia. Ms Nwamadi, who has commenced a Bachelor of Law and Global Studies at ACU's North Sydney campus, was born in Sydney and is a Dauareb woman connected to that country by her mother. The oldest of five children, her Nigerian father moved to Australia at a time of civil war.
• Australian Catholic University