National Briefs
LONG-SERVING winemaker at Sevenhill Cellars in the Clare Valley Br John May SJ AM, has died aged 92. He was the seventh Jesuit winemaker at Sevenhill, a position he held from 1972 until his retirement in 2003. His first assignment to Sevenhill began in 1963, when he worked with Br John Hanlon SJ for seven years. It was Br Hanlon's sudden death in 1972 that led to his recall to Sevenhill. Returning as winemaker, without qualifications, he relied on his gifts with his hands and the fact that, in his words, he had spent his previous period there "with eyes and ears open".
Australian Jesuits
---
TEACHERS and students now have access to an online resource that explains why the Catholic Church supports palliative care but rejects euthanasia. The Church's 'Care First' approach to end-of-life care is given voice on a new 'Catholic identity' page available on the Brisbane Catholic Education website. Content is derived from a video-link panel discussion conducted by journalist Madonna King in October last year, while the Queensland Law Reform Commission was hearing views and perspectives on the possible introduction of Voluntary Assisted Dying laws into Queensland.
The Catholic Leader
---
CATHOLIC and other faith-based groups are joining refugee advocates in calling on the Federal Government to respond humanely to the crisis in Afghanistan. Several Catholic organisations have signed a Refugee Council of Australia petition that calls for the Government to take seven steps to support people in Afghanistan and Afghan nationals currently in Australia. The steps include providing additional resettlement places for Afghan refugees, increasing aid to the region and evacuating people who are at grave risk.
Australian Catholic Bishops Conference media blog
---
AUSTRALIANS are uniting in prayer this week for those in need and distress caused by COVID-19. The National Council of Churches Australia is encouraging parishes and other Catholic communities to pray alongside their Christian brothers and sisters, and to register for prayer resources. Every day until Sunday a daily devotion is being sent out to those who register here. On Sunday, from 9am to 9pm, the National Day of Prayer and Fasting team will host a Zoom prayer call featuring Church leaders and indigenous Christian leaders.
The Catholic Leader
---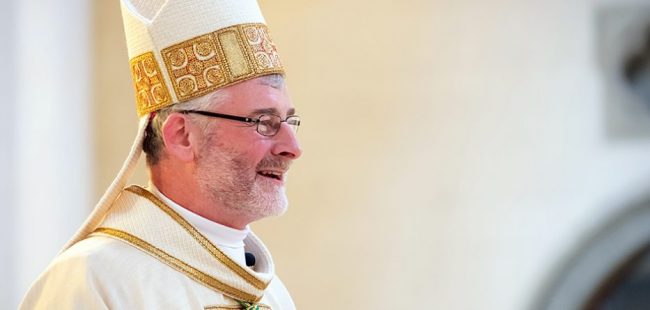 DESPITE large areas of Australia being in lockdown, planners of the Fifth Plenary Council of Australia say all is ready to deliver the first assembly in October wholly online. Plenary Council vice-president Bishop Shane Mackinlay said the Council journey had adapted to changing circumstances because of COVID-19 and was adapting again. "Just as there was disappointment in needing first to postpone the assembly and then to move to regional hubs, the likelihood that most members will now join the assembly from their home is not what we had planned and hoped for," he said. "We know, though, that the Holy Spirit can and will work through this assembly."
Australian Catholic Bishops Conference media blog