National Briefs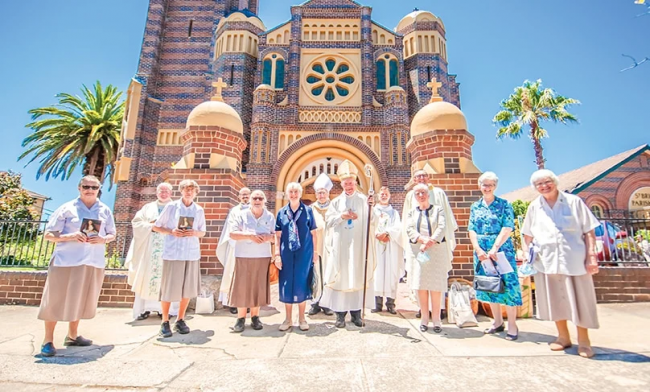 SYDNEY'S homegrown order  Our Lady's Nurses for the Poor has gathered to mark the passing of their foundress, Servant of God Eileen O'Connor a century after her death. The Sisters and many Catholics are hoping Eileen will become Australia's next official saint after her cause was officially opened by Archbishop Anthony Fisher OP in February last year.
---
ONE of Brisbane's newest deacons has found his inspiration in the language of scripture multiplied by where he lives. Deacon Francis Fernandes has been ministering in the rural Gatton Laidley parish. "It's called the salad bowl of Brisbane," he said. "So much of the Bible has agrarian images and it's amazing how much the reference to rain, water, seeds, crops, animals, fresh milk, honey, which, you drive down the road and you see it growing, and you think, 'Oh my goodness, now I can see the scale on which the Bible was saying this or that'."
---
AUSTRALIA'S lone Emmanuel Community priest Fr Josh Miechels is embarking on a two-year study trip to Paris where he will live and learn from the Emmanuel Community. Known in Sydney for his podcasts and work in youth formation, Fr Josh is hoping to learn new perspectives to share with the Sydney Catholic community. The Sydney native also wants to deepen his knowledge of the French language.