New life for an old iron?
There's always value in a good clean out.
While clearing the shed behind the presbytery at St Mary's in Bungendore last weekend, parishioners found what looked like an old waffle iron.
It was, in fact, an old-fashioned cast-iron press for making communion wafers.
The iron's design shows a central imprint for the priest's larger Eucharistic host surrounded by smaller imprints of hosts for communicants.
It's not in the best condition and may be missing a piece. How old it is or where it came from is anyone's guess.
It may have belonged to the Josephite Sisters who lived at the nearby convent in Bungendore until it closed in 1975.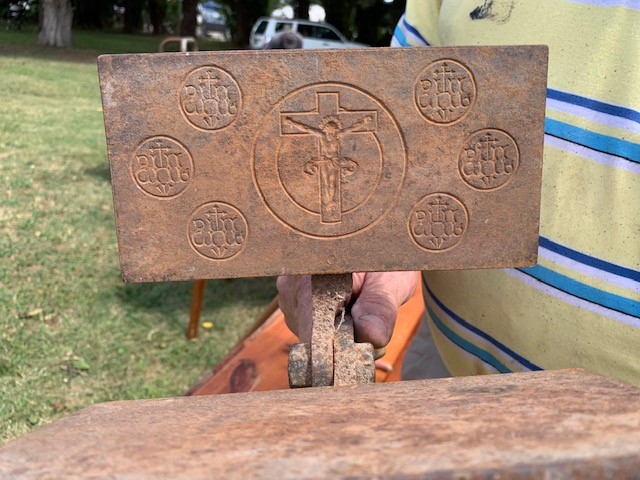 It's enticing to imagine their loving hands at work with the unleavened mixture, adding it to the iron, closing it, shoving it into a super-hot fire, with the wafers emerging freshly baked in time for Sunday Mass.
We would welcome information from readers on its age and likely humble beginnings.
Today's mass-produced Communion wafers come from a variety of imported and local sources with religious orders still heavily involved in making them.
Wafer irons themselves with their secular or religious designs have been around for many centuries, at least as far back as the ancient Greeks and Romans.
The Bungendore iron does not go that far back but it does have a past.
It may yet have a future.
Bungendore parishioners plan to restore the old iron and experiment with producing new wafers.