New online video resource provides great Catholic content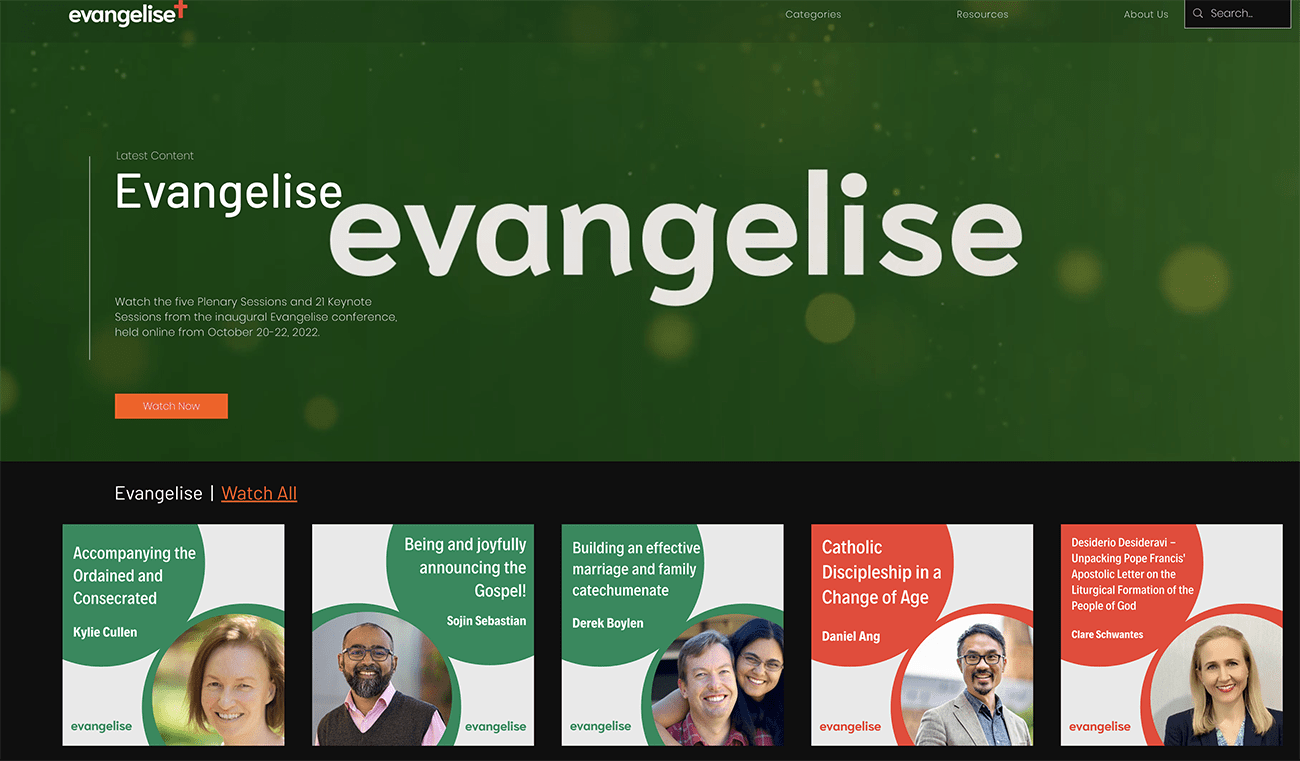 Whether it's Netflix, ABC iview or Prime Video, most of us are enjoying the benefits of online, on-demand videos. Evangelise Plus is the new online resource from the National Centre for Evangelisation (NCE), offering free, Australian Catholic content, highly suitable for parish formation.
Visitors to the site can watch all the content from the 2022 Evangelise conference which was hosted by the Bishops Commission for Evangelisation, Laity and Ministry. This conference gathered a broad range of Australian church leaders, passionate about enlivening the faith lives of all Catholics. Archbishop of Canberra and Goulburn, Christopher Prowse and several local parishioners feature in one of the videos.
The themes of the conference focused on encounter, discipleship and mission. The video content offers theological insight and formation as well as practical ways individuals or communities can apply the learnings. With more than 25 videos to choose from, communities will have no problem finding content to match their evangelisation and formation needs.
There are also videos from the 2021 Catholic Men's Gathering and content produced in conjunction with the Life, Marriage and Family Network for the 2022 World Meeting of Families.
Parishes and communities are strongly encouraged to explore Evangelise Plus. So that the resource can be used effectively, the NCE has put together three useful documents:
A video catalogue of all the material from the Evangelise conference providing an outline of each presentation, a biography of the speaker and some suggested "conversation starters" for group discussion. Parish leaders can peruse the catalogue to choose which videos would best suit their needs.
A "how to use" guide offering a variety of sample formats that a community could use to share the video content.
Hosting guidelines offer helpful hints and ideas about how to host a local event using the videos.
Over the coming months, the NCE will be adding to the site a "Church and sport" and "Women of Faith" series.
Evangelise Plus provides high-quality Australian content for all those serving the Church in the task of evangelisation. Visit the site at www.evangeliseplus.com.au, or for more information contact the NCE at info@nce.catholic.org.au.